National AITC Virtual Summit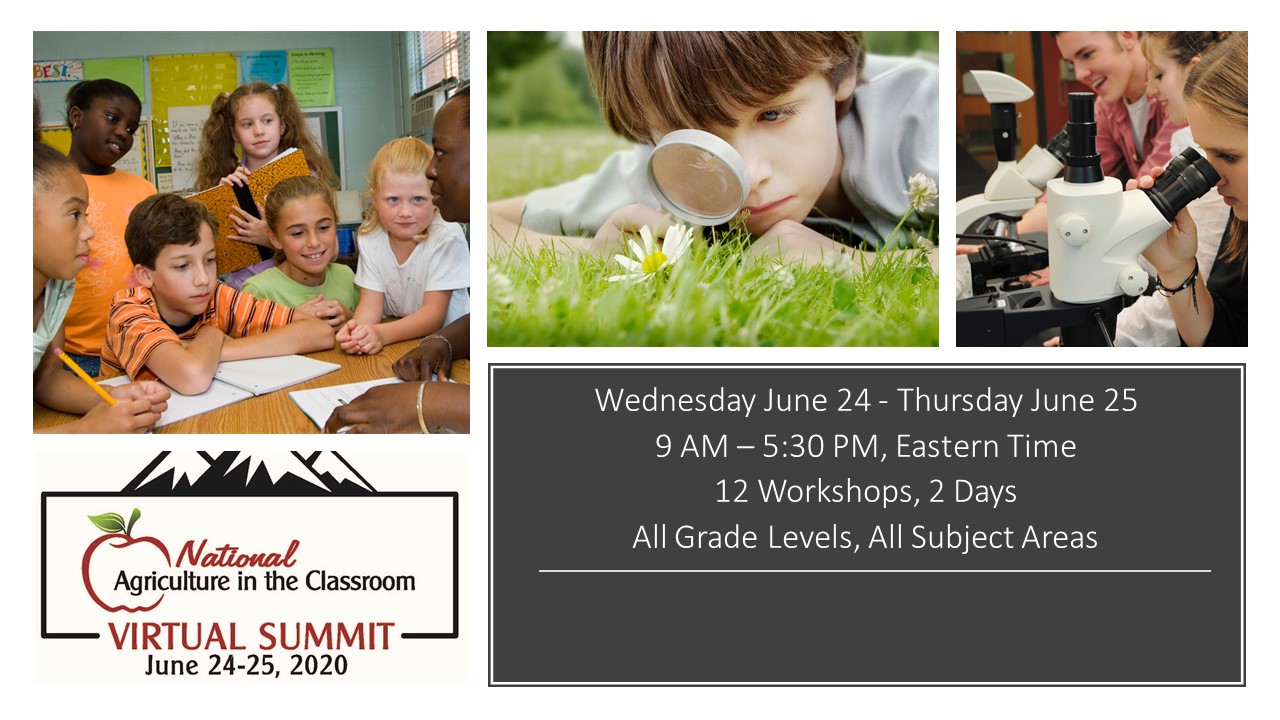 Don't miss out on this opportunity for professional development from home. The National Agriculture in the Classroom Virtual Summit features 12, one-hour workshops. Enjoy 6 workshops on the first day geared towards elementary level and 6 workshops on the second day geared towards secondary level education.
You must register to participate in the virtual summit, registration is free.