Why We Vote
The mission of the I Farm. I Vote. campaign is to ensure the voices of farmers and rural communities are heard and provide them with the legislative support they need to continue to feed and clothe our state and nation. Georgia is blessed with a wide variety of agriculture products, and we have local farmers to thank for that. Agriculture is Georgia's largest economic sector and the lifeblood of rural communities, employing 1 in 7 Georgians supplying food and fiber for the nation. Those elected to govern impact all aspects of rural life and business, from taxes and environmental regulation to healthcare and education. The I Farm. I Vote. campaign aims to provide unbiased information so Georgians can make an informed decision and support leaders who promote Georgia farmers and Georgia-grown products.
---
Get Informed
Make sure you're registered to vote, find your elected officials and more

Learn more about the important issues to Georgia agriculture

Learn more about the Presidential, U.S. Congressional and Georgia Congressional Candidates

Mark your calendar for these important dates

View Georgia Farm Bureau's 2020 Election Guide

Hear from the candidates themselves on the important issues.

---
Get Involved
Help us encourage voters to learn more about issues that affect agriculture, and their local food and fiber, by speaking out and using the hashtag #iFarmiVote.

PROMO MATERIALS
Find a variety of promotional materials to help you support the campaign, from videos to yard signs.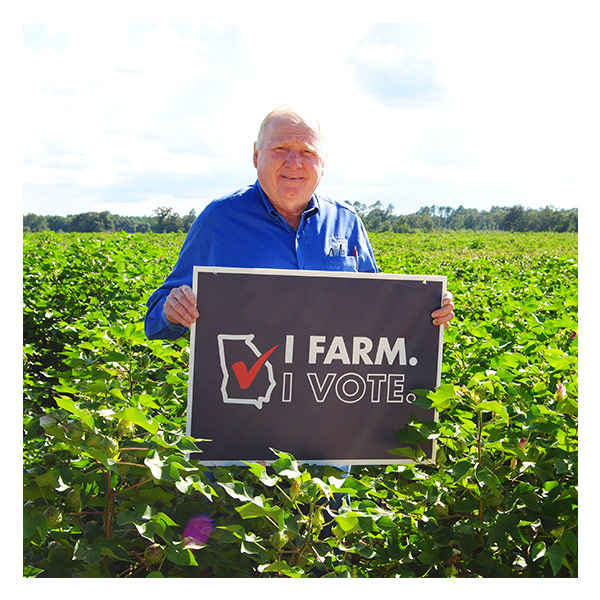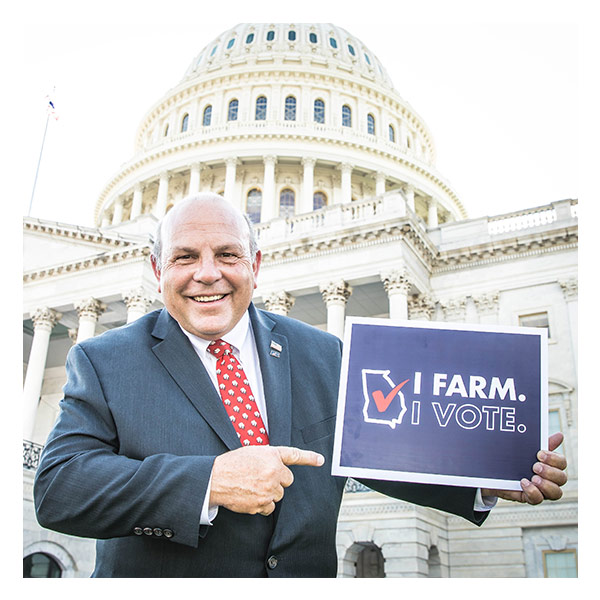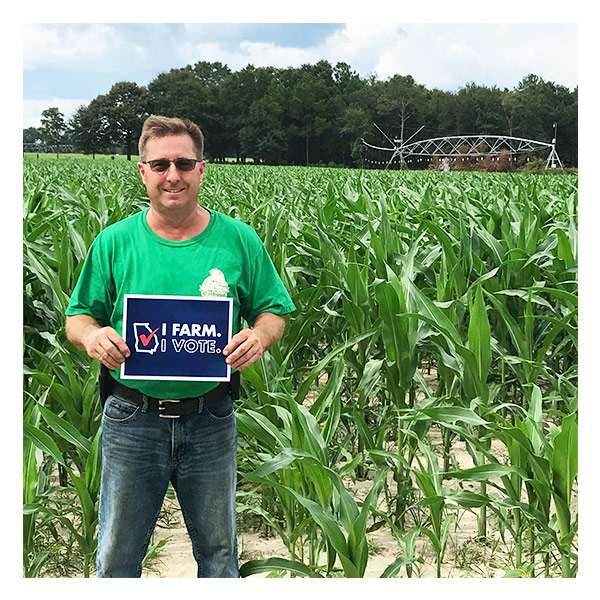 ---
Take the Pledge
Join us and other farmers around the country as we pledge to vote in the 2020 election!
---
Save the Date

---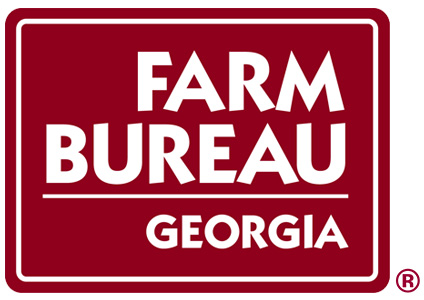 Presented by Georgia Farm Bureau
I Farm. I Vote. is a non-partisan campaign presented by Georgia Farm Bureau, whose mission is to advocate for Georgia farmers and promote Georgia's agriculture industry.
---
Disclaimer
Georgia Farm Bureau Federation is an independent, non-governmental, voluntary organization representing Georgia's agriculture families. Farm Bureau is local, county, state, national, and international in its scope and influence, and is non-partisan, non-sectarian, and non-secret in character. Farm Bureau and its programs, including I Farm. I Vote., in no way endorses any candidate for any election.