Ride Along Photo Contest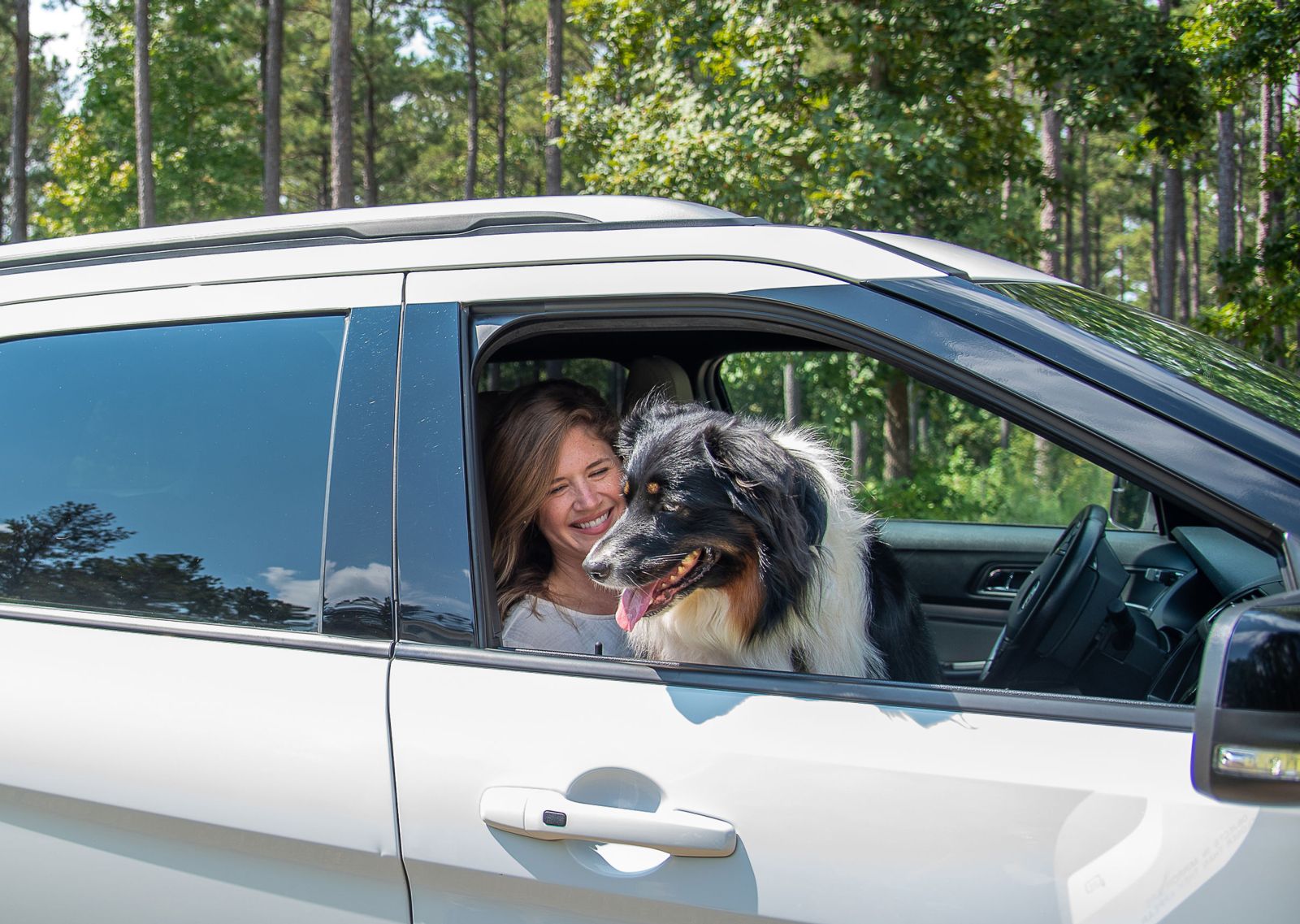 Share a photo of you and your dog on-the-go to win a basket of goodies! The photo can be of your dog in a car, truck, tractor, ATV, boat – anything to show how they love riding along with you on all of life's adventures! To enter, you must share the photo by posting a Comment on the official contest post that is pinned to the top of the Georgia Farm Bureau Insurance page.
Quick Details:
Dates: October 4 - November 4
Prize: A basket of dog-related goodies
Contest Location: Georgia Farm Bureau Insurance's Facebook Page
---
CONTEST RULES AND DETAILS
DETAILS
Share a photo of your dog on-the-go by adding a Comment to the contest's official Facebook post on the Georgia Farm Bureau Insurance Facebook Page. The winner will be chosen based on the number of "Likes" received on the comment. This promotion is in no way sponsored, endorsed or administered by or associated with Facebook. The contest runs from October 4 to November 4.
ELIGIBILITY
Any Facebook user who participates is eligible to win.
SELECTION & NOTIFICATION OF WINNER
The winner will be selected on November 5 and will be notified by November 11. The winner will be contacted via Facebook. After three attempts to contact the winner with no success, a new winner will be selected.
ACCEPTANCE
The prize will be mailed to the address provided by the winner.
CONTACT INFORMATION
The contest is coordinated by Georgia Farm Bureau. Georgia Farm Bureau is a non-profit federation of members.
Georgia Farm Bureau
www.GFB.org
1620 Bass Road, Macon, GA 31210
(478) 474-8411
COPYRIGHT
By entering your photo in the contest, you give Georgia Farm Bureau the right to use that photo for promotions for the contest. Georgia Farm Bureau will share the winning photo on its Facebook feed.