Media and Publications Overview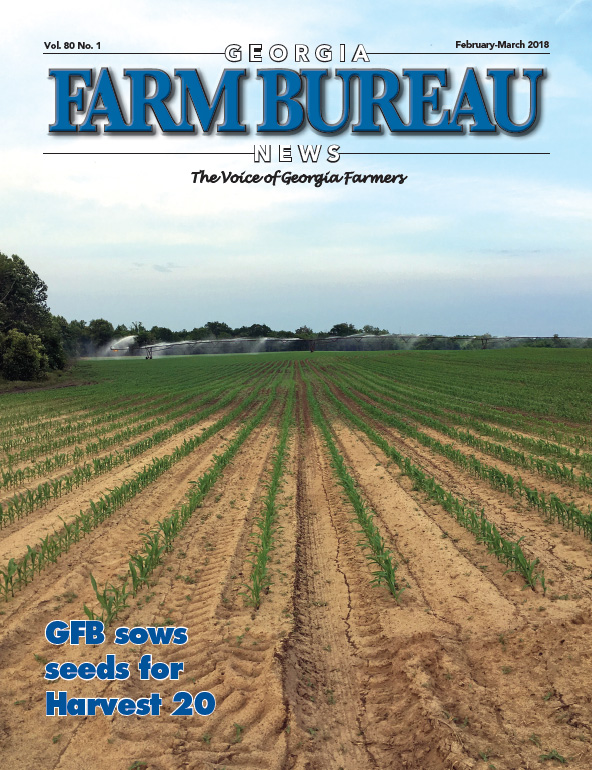 The Georgia Farm Bureau News is the official publication of the Georgia Farm Bureau Federation.
The GFB News provides Georgia farmers and agribusiness professionals with updates on legislative issues, Georgia's major commodities, emerging crops, new technologies and county and state Farm Bureau news.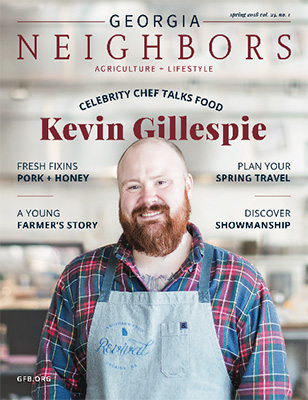 Georgia Farm Bureau has published the Georgia Neighbors magazine since 1996.
The Georgia Neighbors shines a spotlight on the people, places, and impact of agriculture on our great state.
The Neighbors is made available to all GFB members.
If you are interested in advertising in either the Georgia Farm Bureau News or the Georgia Neighbors, please contact Wendy McFarland at (334) 652-9080 or mcfarlandadvantage@gmail.com.
For questions regarding editorial content in these magazines, e-mail jawhittaker@gfb.org.
PLEASE NOTE: Both magazines are available to non-members at a subscription price of $15 (U.S.) per year. If you would like to inquire about a subscription, click here.
GFB NEWS ALERT
Georgia Farm Bureau also publishes a weekly newsletter - the GFB News Alert - which covers issues and events impacting Georgia agriculture. This newsletter is distributed to county and state Farm Bureau leaders, members of our 20 GFB Commodity Advisory Committees and numerous elected officials. It is also available every other week via email. Click here to read the latest issue, and to learn how you can subscribe for free.
THE GEORGIA FARM MONITOR
A weekly half-hour TV program, The Georgia Farm Monitor, is produced in the Farm Bureau TV studios and seen in every market in Georgia from Atlanta to Valdosta and nationally in nearly 50 million homes on the RFD-TV network.
The Farm Monitor has told the story of Georgia agriculture every week since 1966. Tune in to see the latest news and features about the food we eat and those who work to raise it.
Stories from the show can be watched anytime by visiting the Georgia Farm Monitor website.
GEORGIA FARM RADIO NETWORK
With origins dating back to 1965, the Georgia Farm Radio Network is the state's largest ag network, producings a variety of daily radio programs heard on more than 50 great Georgia radio stations.
GFRN is a partnership with Clear Channel - Atlanta.
NEWS RELEASES
The latest news releases from Georgia Farm Bureau can be found here.