GHSA Sponsorship
Sponsorship of GHSA - Agent Benefits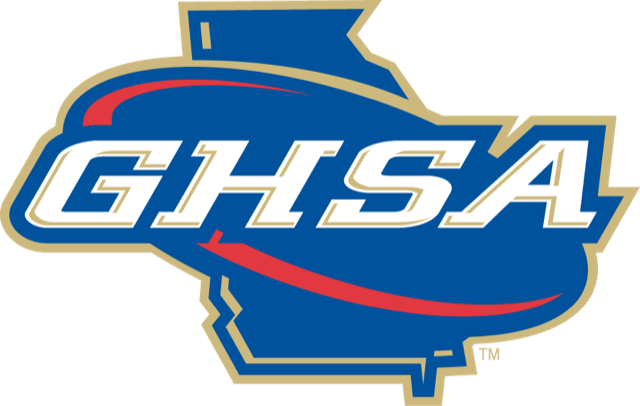 As the statewide "official insurance partner" of the Georgia High School Association, Georgia Farm Bureau agents have access to several benefits. Learn more about your benefits and opportunities to maximize this partnership.
Who Is GHSA?
Think of the GHSA like the "SEC" or "ACC" of the state's scholastic competitions. The National Federation of State High School Associations is our "NCAA" whose sport rules that are followed by GHSA teams & officials on the field of play.
In the big picture, Georgia High School Association is a voluntary, non-profit organization comprised of more than 465+ public and private high schools that strives to promote good sportsmanship, participant safety and fair play among its member schools. Founded in 1904, the GHSA administers regulations for region and state competition in 22 sports and activities.
Georgia Farm Bureau is a major partner of the most far reaching sports / activities organization in the state which touches every area from Bainbridge to Ringgold and LaGrange to Swainsboro.
Want to learn more? Listen to Executive Director Robin Hines answers commonly asked questions about GHSA. (LINK COMING SOON)
How do I benefit from this Partnership?
Logo, ID & Marks
As official insurance provider of GHSA local agents have the rights to use GHSA marks & logos for digital & print media. Request a File.
Display at Playoffs
There are 2,400+ playoff games held at local high schools across the state in team sports competing in football, softball, volleyball, basketball, lacrosse, soccer and baseball. Your agency has the right to set-up an interactive tent display and distribute branded giveaways at any of these exciting, family-focused contests.
We ask that you coordinate with the school athletic director 2-3 days in advance (see GHSA directory) to inform the school you will be attending. Typically, set-up is 2 hours before gates open. Stay as long as you like. The key to success is to enthusiastically engage fans, families & students with spirit items and conversation that complements the atmosphere. Media (Web, TV & radio) remotes and tailgate socials (free hot dogs while they last!) are just a couple of the many ideas can add fun to the big game.
A good rule of thumb for giveaways is that the item should be light enough that if it were thrown by an overzealous fan, it would not reach the field/court.
When purchasing giveaway items, we encourage you to use one of Georgia Farm Bureau's Preferred Vendors and review Co-op Advertising Guidelines.
If your athletic director has questions or concerns, you can encourage them to contact GHSA marketing (alansharp@sharpedgeventures.com).
Awards Presentations
As official awards presenter at all state championships, agents may participate in awards ceremony of team trophies and individual medals. Winners also receive championship t-shirts with Georgia Farm Bureau logo in the design. View schedule.. Contact GHSA marketing (alansharp@sharpedgeventures.com) if interested in learning more about these opportunities.
Football & Basketball State Championships
Georgia Farm Bureau is the presenting sponsor of the two most popular events: Football and Basketball State Championships. Agents have access to tickets, court-side seating and hospitality space at these major events. Tickets to other state championships events are available upon request. Contact GHSA marketing (alansharp@sharpedgeventures.com) for more information.
Social Media & Video
Agents are welcome to interact and promote positive connection to playoff / state championships on Facebook, Twitter and Instagram. The GHSA handle is @OfficialGHSA. GHSA will coordinate with Georgia Farm Bureau social media to coordinate special programs to the highly digital generation of students (Gen Z), coaches (Millennials) and parents (Gen X).
Broadcasts
Georgia Farm Bureau commercials are broadcast live on the Football (GPB TV) and Basketball (NFHS Network) State Championships to a far reaching regional and worldwide audience. Prominent branding on 50-yard line and mid-court with Georgia Farm Bureau logo leave little doubt to the company supporting these popular attractions.
A Message from GHSA: Thank you
It is with much appreciation that GHSA is grateful to the marketing partnership of Georgia Farm Bureau and your local agencies. Through competition and participation in sports and activities, students develop character, teamwork and learn lifelong lessons that make better citizens and future employees. Thank you does not say enough to Georgia Farm Bureau for making a positive impact on the future generations. Read The Case For High School Athletics & Activities.