Join Today
Become a member for just $35 a year.
The Georgia Farm Bureau Federation has a membership of almost 300,000 family members and is the largest farm organization in Georgia. Our goal is to provide leadership and assistance to the agricultural sector, to promote farm products, to aid in ag-related procurement, to be a spokesman for the farmer in the legislative arena, to be a leader in the development and expansion of farm markets, and to strive for more agricultural research and educational funds and facilities.
With county offices in more than 150 Georgia counties, Georgia Farm Bureau is dedicated to promoting and improving agriculture in our counties, state and nation and in continually improving and expanding our service-to-member programs which serve to enhance the quality of life for all Georgians.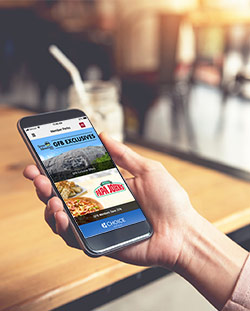 Membership in Georgia Farm Bureau is open to everyone. You don't need to be a farmer or have insurance with us to join Farm Bureau!
Learn more about the benefits of membership
You also may visit your local county Farm Bureau office to join our organization. Use our County Office Locator to find the office nearest you.