John Deere
Farm Bureau members are eligible for a complimentary John Deere Rewards upgrade (Platinum 2 status) - which unlocks the best loyalty rewards including valuable equipment discounts. Register today, and explore all that Rewards has to offer.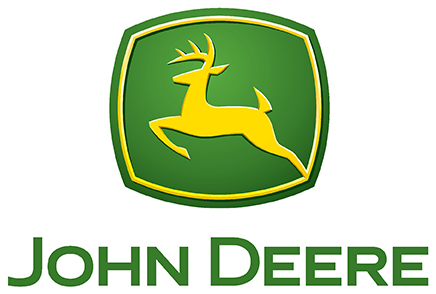 Check out the savings on the following equipment categories:
Commercial Mowing -- $300 to $2,700 off
Residential Mowing -- $100 to $200 off
Utility Vehicles -- $200 to $350 off
Tractors -- $200 to $300 off
Golf & Sports Turf -- $500 to $3,700 off
Commercial Worksite -- 17% off MSRP
Don't wait – Visit JohnDeere.com/FarmBureau today to register!
John Deere provides a full line of grounds care and maintenance equipment. No matter your need – mowers, compact tractors, or utility vehicles – John Deere has the equipment to get the job done. Visit your local dealer for demos, quotes, and more.
Need help selecting the right equipment? Try this Product Selector. Want try before you buy? Request a demo. Ready to purchase? Try Buy Online. Need more help? Just visit your local John Deere dealer to receive a quote or learn more about your John Deere Rewards benefits.
John Deere offers a full line of equipment and services to meet your needs. From commercial mowers to compact utility tractors, and Gator™ utility vehicles to skid steer loaders, your local John Deere dealer will help you find the right equipment for the job.
Farm Bureau members who have already qualified for John Deere Platinum 2 status will be bumped to Platinum 3 status by aligning their Rewards account with Farm Bureau at www.JohnDeere.com/FarmBureau.
DETAILS AND RESTRICTIONS
* Must be a valid member of Farm Bureau for 30 days (effective 9/11/18)
* A valid member email address is required for eligibility.
Rewards members can manage their account at MyJohnDeere.Deere.com.
For full Rewards terms & conditions, please click here.