Farm Bureau Bank
Farm Bureau Bank was created by state Farm Bureaus to serve Farm Bureau members. Farm Bureau Bank supports the financial needs of members across 43 states. It is one of the strongest and most secure banks in the nation today with an unprecedented commitment to help Farm Bureau members achieve personal and professional goals. Farm Bureau Bank is the Bank of Choice for Farm Bureau Members.
Contact your Farm Bureau Agent for details!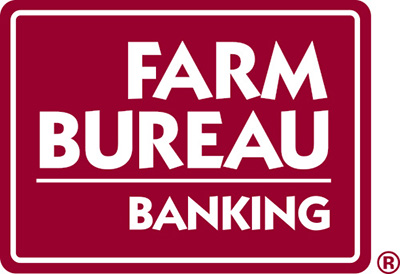 Secure access to your money – anytime and from anywhere
Vehicle loans
Take advantage of member-special pricing when you finance or refinance new or used vehicles, including trucks, trailers, motorcycles, boats, RVs, Jet Skis, and all-terrain vehicles.
Consumer credit cards
Enjoy low rates with the Farm Bureau Bank Platinum MasterCard® credit card. Take pleasure in low rates and rewards with Farm Bureau Bank World MasterCard®.
Deposit services
Farm Bureau Bank checking, money market, CD, IRA, and HSA accounts are FDIC insured up to $250,000.
Business services
Let a Farm Bureau Bank equipment loan help you keep your business running smoothly. Enjoy our Premier Business Visa® card with special member pricing and robust rewards. Open and customize a Farm Bureau Bank business checking account to suit your needs.
Equipment Loans
Farm Bureau Bank offers financing and refinancing new and used equipment at low competitive rates with a variety of payment plans.
Go to the Farm Bureau Bank website
For additional information, please contact your local County Farm Bureau, call Member Services at
800-633-5432 (option 1) or send an e-mail to websites@gfb.org.
*See terms and conditions at farmbureaubank.com. Banking services provided by Farm Bureau Bank, FSB. Farm Bureau Bank (FSB) is a service to member institution that provides banking services to Farm Bureau members. Services are not available in AL, IL, MI, MO, MS, OH or WY and may not be available in some counties or parishes. Farm Bureau, FB and the FB National Logo are registered service marks owned by the American Farm Bureau Federation and are used under license by FB BanCorp and its subsidiaries, including Farm Bureau Bank FSB. FB BanCorp is an independent entity and the AFBF does not own, is not owned by, and is not under common ownership with FB BanCorp or its affiliated entities.