Grainger

Farm Bureau Members enjoy exclusive savings and free shipping on all Grainger orders

Farm Bureau members receive even deeper discounts on the following categories
Cleaning: Consumables, Other
Plumbing: Pipe, Valves, Fittings, Other
Safety: People Safety, Facility Safety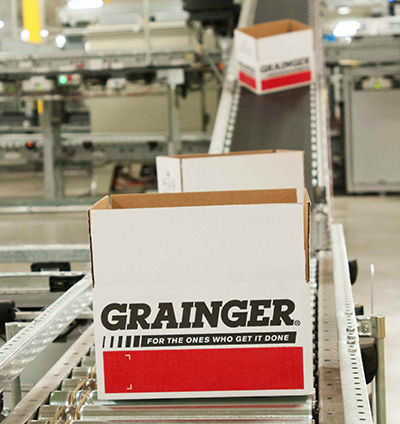 To get the these discounts, always reference the Georgia Farm Bureau organization account number when submitting an order.
Click here to get your GRAINGER members-only account number.
Get started with your price savings using one of 3 easy methods:
Present the Georgia Farm Bureau organization account number at time of purchase;
Go to https://www.grainger.com/content/farmbureau to establish a new Grainger.com account using that account number; or
Call Grainger customer service at 877-620-2852 to update your existing Grainger account with the Farm Bureau organization account number.
To be sure you get your Farm Bureau discount, always reference Georgia Farm Bureau's organization account number when visiting your local branch, ordering over the phone, or setting up your online account. If you have questions or need assistance, please call 800-633-5432 or visit your local FB office.
*FREE standard shipping* on all orders shipped ground transportation. Other freight charges will be incurred for services such as expedited delivery, special handling by the carrier, sourcing orders and shipments outside the continental United States.
For additional information, please contact your County Farm Bureau, call Member Services at 800-633-5432 (option 1) or send an email to websites@gfb.org.