Hay Directory
This is a producer listing of top quality hay available to producers in Georgia. Please contact the individual farm for updated information on types and amounts available.
If you are a GFB member with hay available to sell and would like to be listed, click here. Cost to be listed is just $10.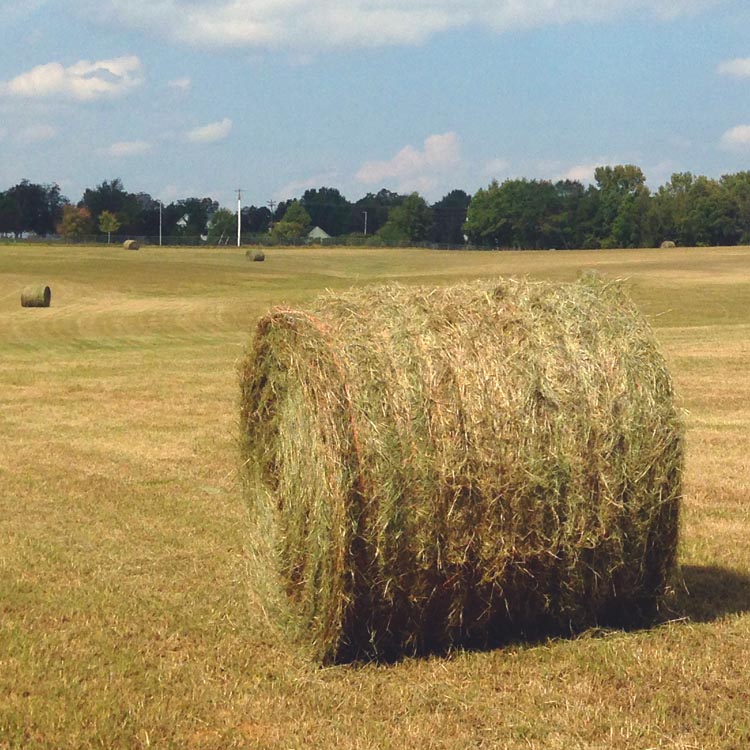 BAKER COUNTY
Matthew Odom - ZeroPhoenix Hay Farms
785 Patmos Milford Highway
Arlington, GA 39813
334-534-3622
zerophoenix85@gmail.com
Bahia - 1300 Rolls
Coastal Bermuda - 1250 Rolls
Peanut Hay in the Fall
Custom Hay Harvesting
Transportation assistance
WALTON COUNTY
Neal Pannell - Pannell Farm
2210 Old Athens Highway
Monroe, GA 30656
770-267-3576
Russell Round- 40 Rolls 700 to 800 lbs.
Russell- 400 squares 40 to 50 lbs.
Tift 44 - 300 squares 40 to 50 lbs.
Tift 85- 900 squares 40 to 50 lbs.
Hay tested for nutrient value
Transportation assistance
Custom Hay Harvesting
2020 GFB HAY COMMODITY ADVISORY COMMITTEE
Dexter Shearouse, Chairman
Harry Thompson, Vice-Chairman
Don Keeter
Paul Seabolt
Doug Smith
Dene Channell
Bill Cline
Jamie Tate
James Gaston
Corey Tyre
For more information, contact Jeremy Taylor at (800) 342-1196 or at jrtaylor@gfb.org.