Qualsight Vision
QUALSIGHT LASIK EYE SURGERY DISCOUNTS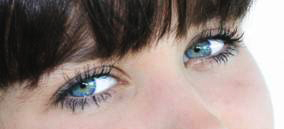 Farm Bureau members save with QualSight LASIK!
As a Georgia Farm Bureau member, you now have access to savings on the Nation's most popular and successful elective procedure - LASIK eye surgery! Georgia Farm Bureau has partnered with QualSight LASIK to bring members savings of 40% to 50% off the national average price for Traditional LASIK.
QualSight's network of the nation's most experienced LASIK surgeons has collectively performed over 7.0 million procedures. Choose from over 900 locations nationwide for your free LASIK consultation to find out if you are a candidate for this life changing procedure.
HOW IT WORKS
You must call 866-979-2024 to obtain the preferred pricing.
A QualSight Care Manager will explain the program and answer any questions.
A preliminary phone screening is conducted to ensure you are a potential candidate.
Find your preferred provider at www.qualsight.com/lasik-doctors, and set your appointment online or over the phone!
To locate a provider near you, or to schedule an appointment, call one of our Care Managers at 866-979-2024 today, or visit www.qualsight.com/-gfb. (Hours ET: Monday-Friday: 8am - 8pm and Saturday: 9am - 5pm)
For additional information, please contact your local County Farm Bureau, call Member Services at 800-633-5432 (option 1) or send an email to websites@gfb.org.