Teladoc
SPEAK TO A DOCTOR IN MINUTES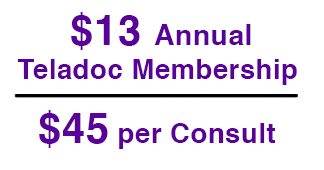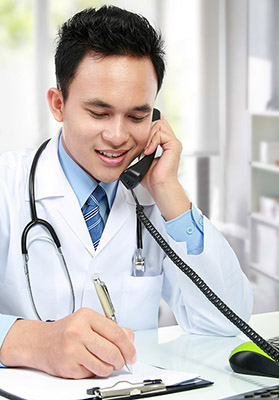 We can't always control when an illness or injury will strike. And when it happens, it might be difficult to find the time to visit a doctor. That's where Teladoc comes in.
Teladoc is a national network of board certified, licensed primary care physicians that diagnose illness, recommend treatment, and prescribe medications.
So whether you're at home, work or on the road, a licensed doctor, dermatologist or therapist is always within reach.
Teladoc is a convenient, cost-effective alternative for minor medical problems and a current solution for the health care issues of cost and access. Physicians are available to members over the telephone 24 hours a day, 7 days a week, 365 days a year.
Georgia Farm Bureau members can join Teladoc for a very affordable annual membership cost, and a low fee for each consultation.
Teladoc services do not replace the care of a primary care physician... they complement and enhance the quality of care. Teladoc physicians are trained and experienced in telephone-based cross coverage. They must also meet very strict physician credentialing guidelines.
For additional information, please contact your local County Farm Bureau, call Member Services at 800-633-5432 (option 1) or send an email to websites@gfb.org.