TITANIC Museum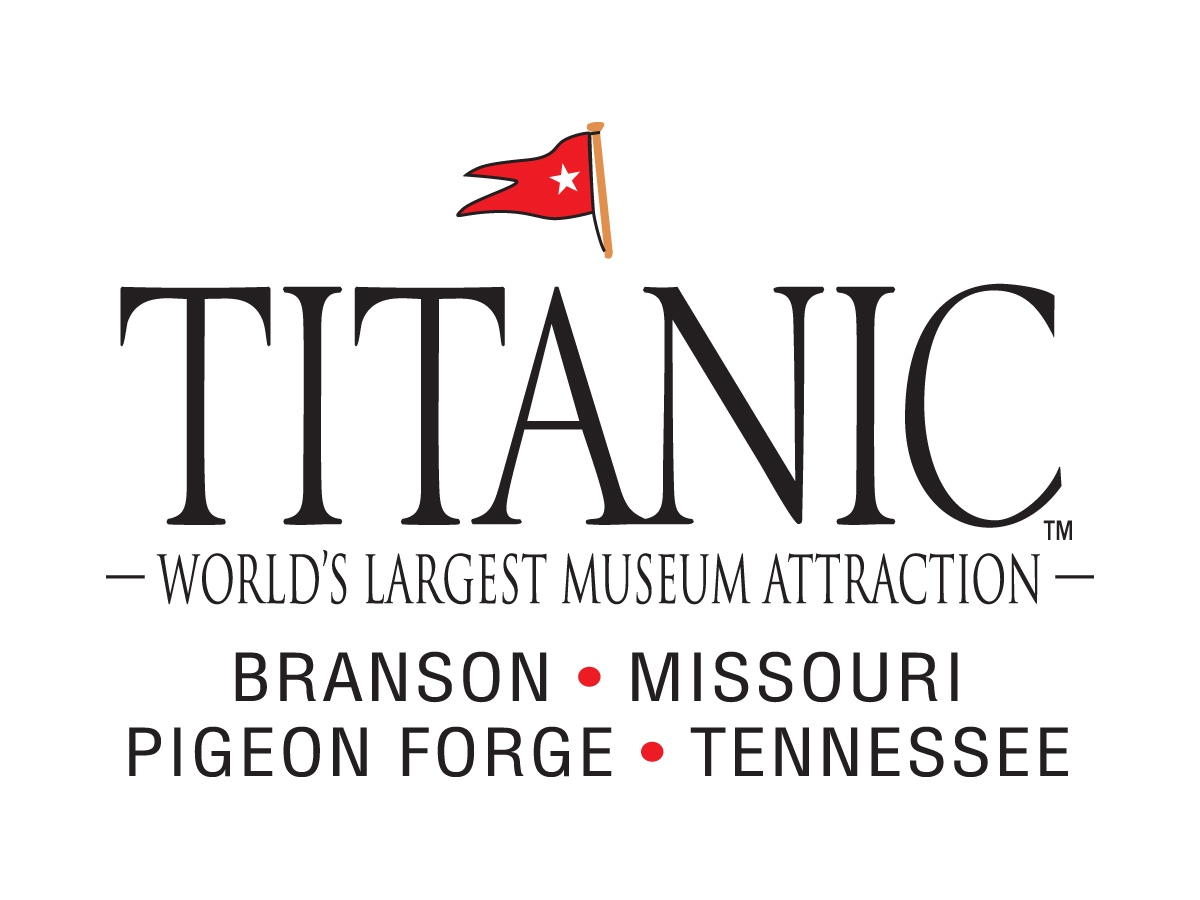 With over 400 real TITANIC artifacts, valued at over four-million dollars, our Permanent, Interactive TITANIC experience goes beyond the obvious! Upon arrival, each guest is greeted by one of our costumed cast members and given a boarding pass to become an actual passenger aboard the TITANIC. Once inside, the guest will step back in time to 1912 as they explore over 22,000 Square Feet of Educational History.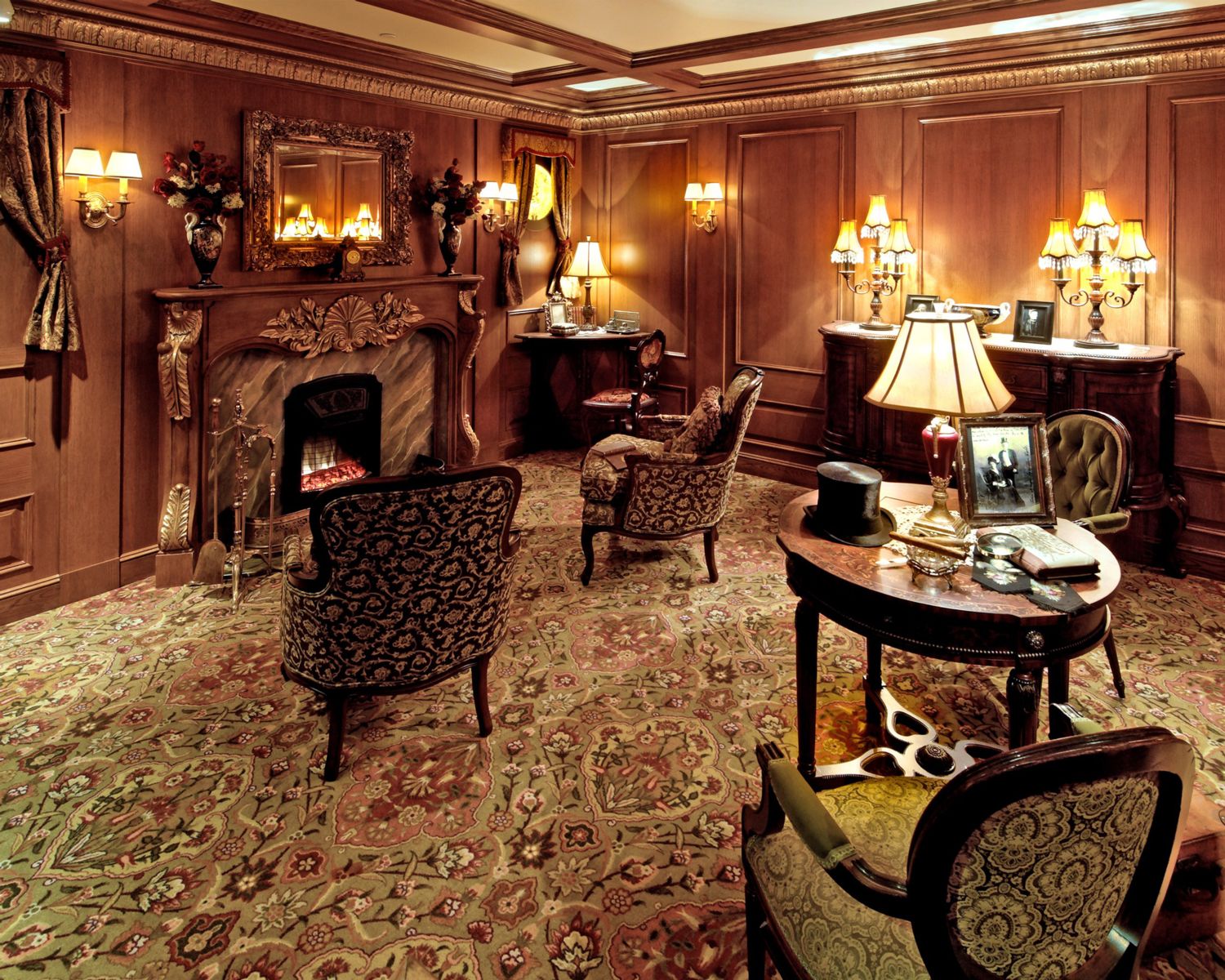 Our crew members honor the 2,208 Passengers and Crew by sharing their stories. Exploring twenty dramatically lit galleries, guests will touch a growing iceberg, experience 28-degree water, sit in an actual size lifeboat, see the only actual TITANIC photos that exist on display, play our 1900's Grand Piano, look inside a grand first-class stateroom similar to the ones the Astor's shared, see a third-class cabin, take the Wheel on the Captain's Bridge, see highlights of the owner, John Joslyn's dive in the Discovery Gallery, and walk our replica Grand Staircase.
The Grand Staircase, built from the ship's blueprints, replicated accurately and full-scale in the museum was the perfect mesh of art, form, and function. Woodworkers and ironworkers recreated with accurate detail the exquisite oak wood carvings and wrought-iron balustrades. This experience will light an eternal flame in your heart!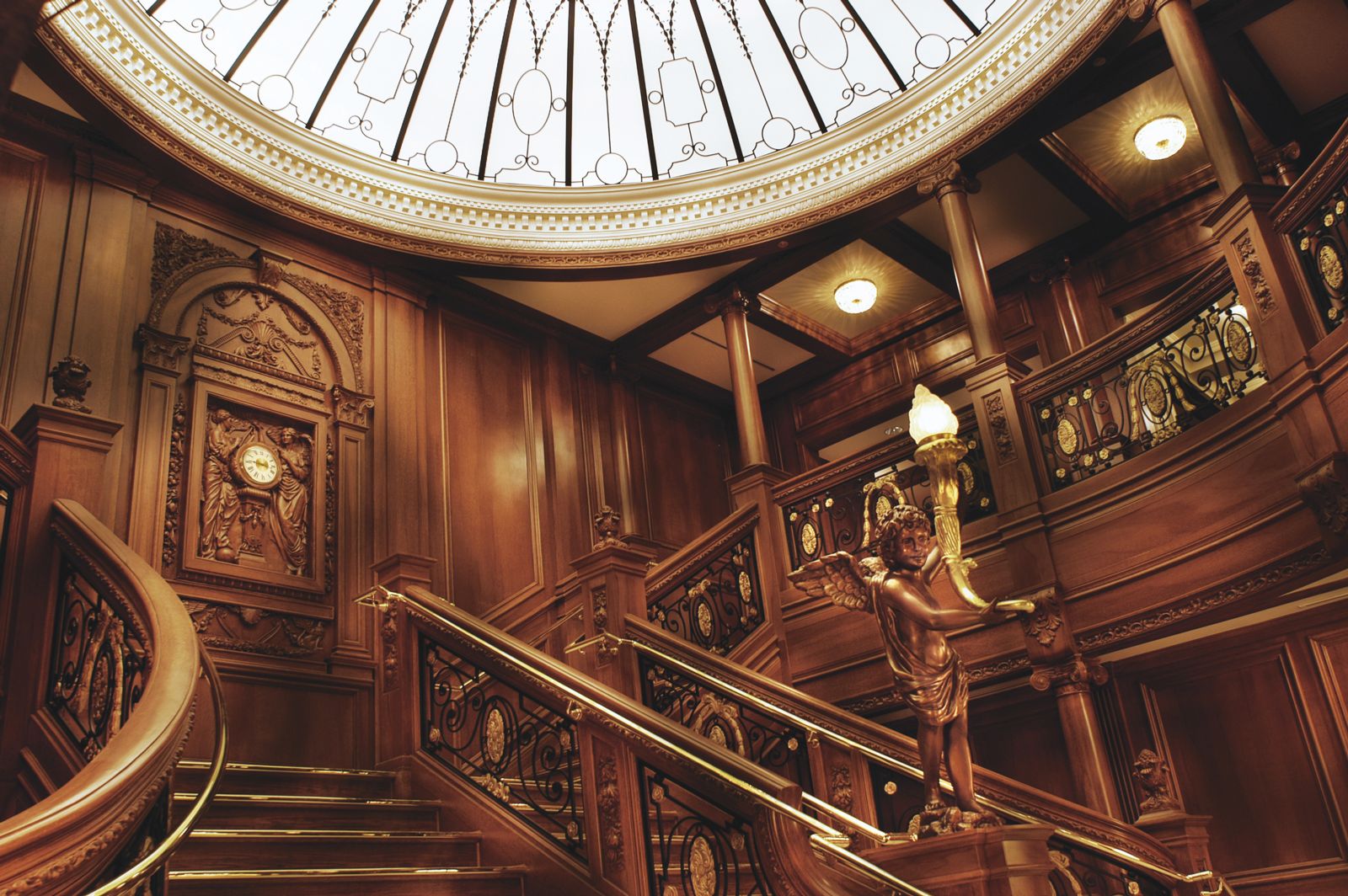 There's Always a Reason to Visit Titanic Museum Attraction Again!
"...Titanic Museum is not to be missed! The most lavish monument to the sea's most famous disaster." - USA Today
"…respectful, informative and fascinating all wrapped into one!" - TripAdvisor
"We highly recommend this exhibit for everyone of all ages!" - TripAdvisor
"…a true tribute to the people and families of Titanic. It is conducted with honor and respect to the lives of those affected by this historic tragedy." - TripAdvisor
"I thought it would be hokey - IT ISN'T!" - Murphy Evans
"It's very kid-friendly!" - Kathleen Elliott