GA Farm Radio Network
The Georgia Farm Radio Network (GFRN) is the state's largest, longest-serving agriculture radio network, featuring Georgia farm and agribusiness news, commentary, market and commodity information. We produce seven radio shows each weekday, broadcast on more than 70 radio stations around the state.
We've been at this since 1965, so we know the ag industry in Georgia. We're a part of Georgia Farm Bureau, the state's largest general farm organization, which means we're at the heart of the industry.
Every commodity and every issue, from farm fields and pastures, to the Gold Dome in Atlanta and Washington, DC... if it's important to Georgia Agriculture, we cover it.
All programs on the Georgia Farm Radio Network are anchored by GFRN News Director John Holcomb or Damon Jones.
GFRN Ag News
GFRN's premiere newscast targeting the state's multi-billion dollar agricultural industry. GFRN Ag News features the latest commodities information, market trends and USDA news. We cover news that's important to the state's ag industry, from the nation's capital to the Gold Dome in Atlanta to the latest news direct from the field.
Click here for the latest Agribusiness News.
Ag Facts
A daily update highlighting the diverse Ag industry in Georgia. The show will give listeners data and other interesting facts about Georgia's number one industry.
Farm Monitor
Agricultural stories produced for radio by reporters from the popular Georgia Farm Monitor television show.
Meet the voices of GFRN Radio...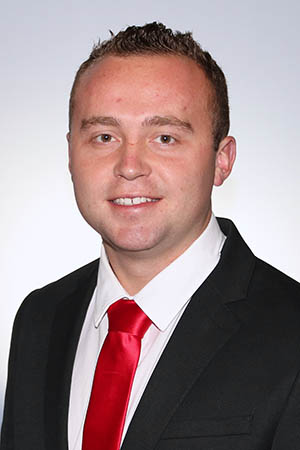 John Holcomb, the newest member of the GFRN family, joined the network in 2017. John was born and raised in Rocky Face, Georgia, where he grew up on a small family cattle farm. John is a graduate of the University of Georgia where he majored in Digital and Broadcast Journalism. In his free time, he enjoys kayaking, road biking, spending time with friends and family, and watching the Dawgs "tee it up between the hedges."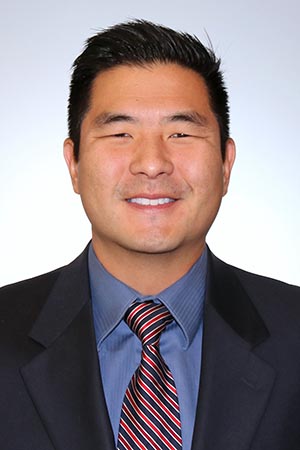 Damon Jones joined our staff in 2011. Damon was sports director for WGXA-TV when he joined the GFRN and Georgia Farm Monitor staff. He has come to know much about Georgia's farmers and agriculture in the state from his travels producing stories for radio and television.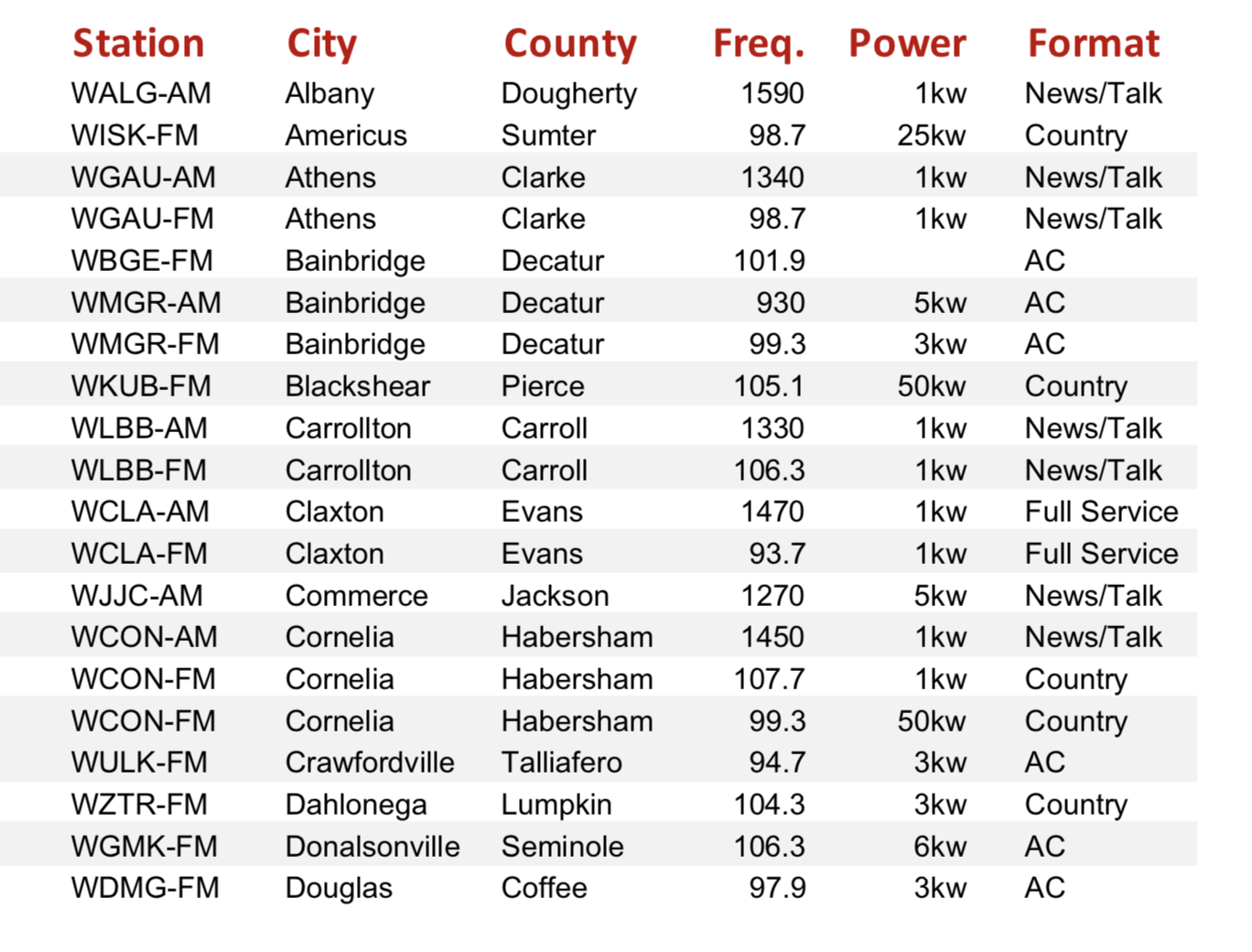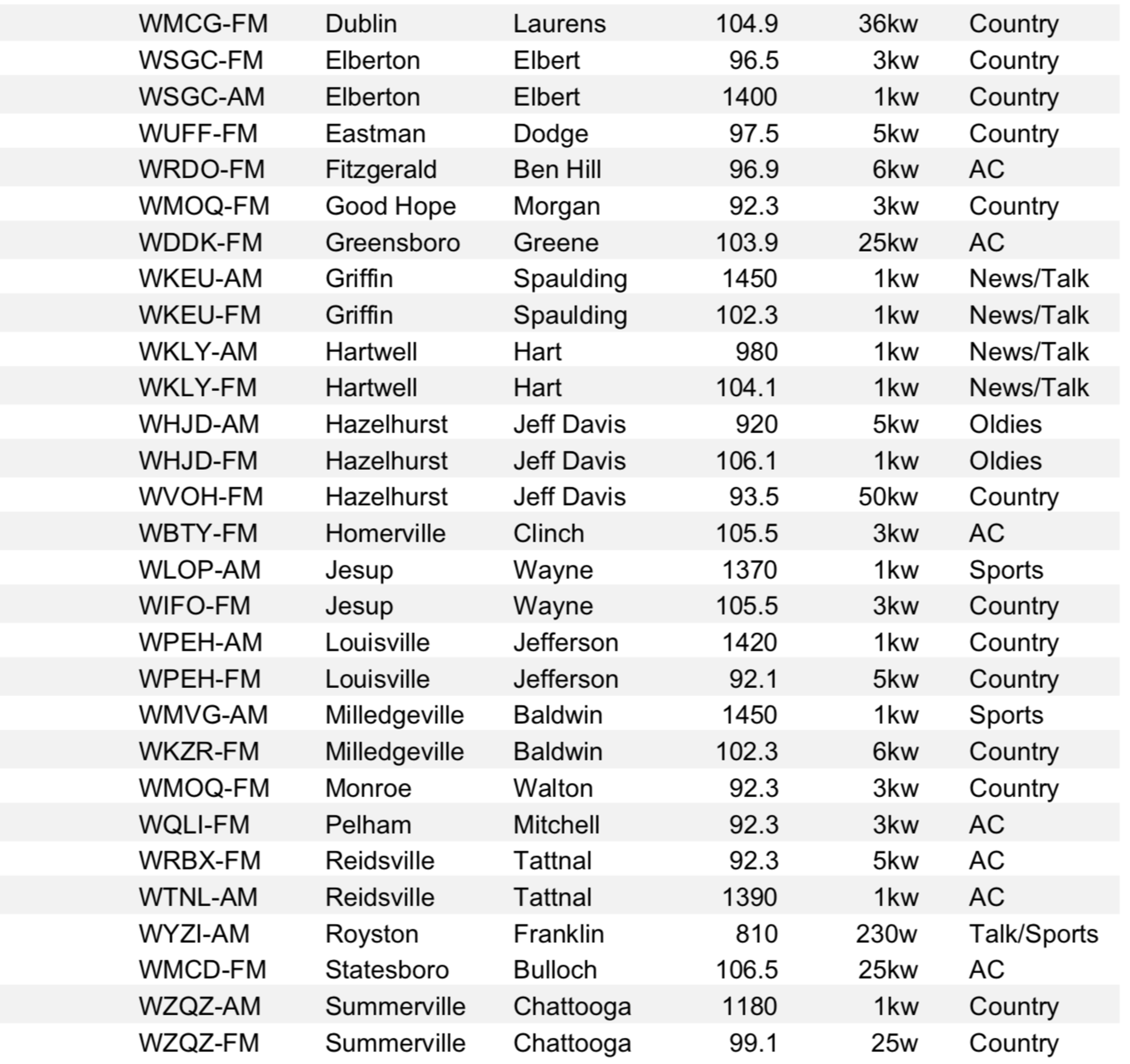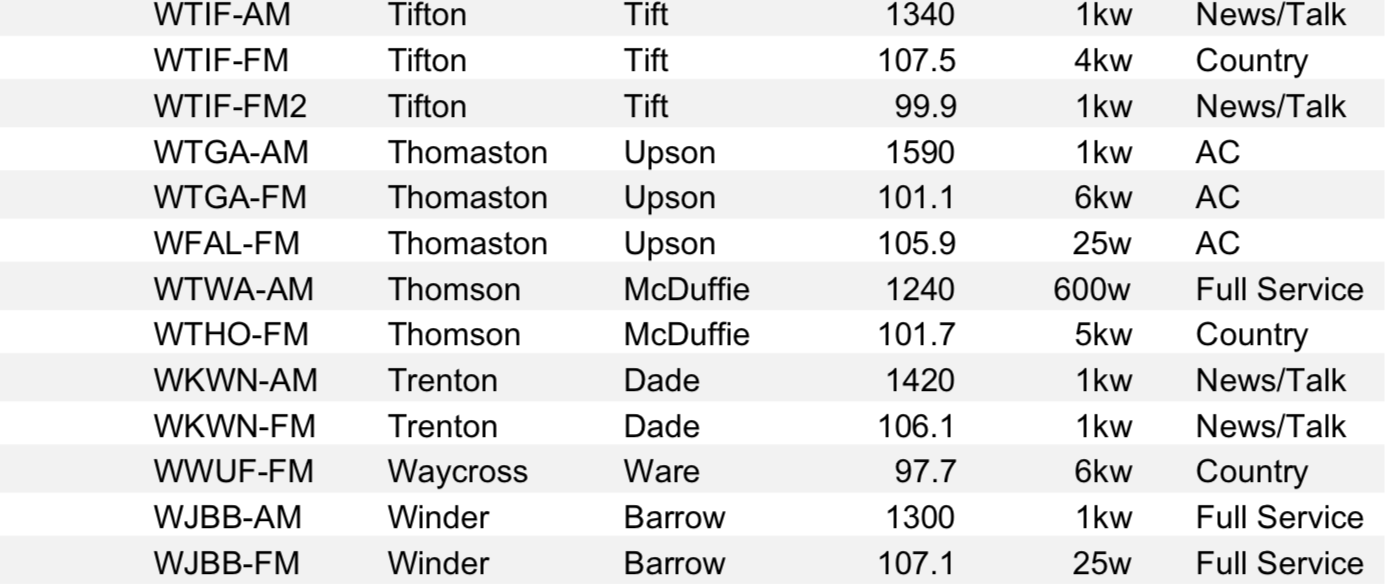 1965
John Johnson joined Georgia Farm Bureau (GFB) to produce a weekly radio program, called the Georgia Radio Monitor. It aired on 50,000 watt WMAZ-AM and would later expand into a 40-station network.
1966
John Johnson originates the Georgia TV Monitor, a weekly half-hour program, which began airing on WMAZ-TV, Macon, in the Summer of 1966. It was produced by the Georgia Farm Bureau in cooperation with the Channel 13 CBS affliate and was sponsored by the Georgia Agricultural Commodity Commissions. In 1969, the TV show's name would be changed to the present Georgia Farm Monitor.
1967
Johnson left the Georgia Farm Bureau, and Jimmy Lee of WMAZ-TV became producer and host for the 40-station Georgia Radio Monitor programs on May 14,1967. Lee was then the Farm Director and Radio Operations Director for WMAZ-TV & Radio.
1970
Jimmy Lee left WMAZ and, on Jan. 1, 1970, became GFB Director of Radio and Television. He would later be promoted to Information Director.
1977
Steve Malone leaves WMAZ to join Jimmy Lee at Georgia Farm Bureau and becomes a FB radio network program producer and assists with television production on the Farm Monitor TV show. Radio programs are now carried on the Georgia Radio News Service, a statewide news network. GRNS later became the present-day Georgia News Network (GNN).
1984
Thirty-five stations carryied Farm Bureau Radio programs. Some carried programming originating five times a day on the statewide news network called Georgia Radio News Service and some stations carried recorded long-form programs mailed out on tape.
1985
Jimmy Lee retires from Farm Bureau after 18 years. On August 12, Paul Beliveau, who like Lee, was Director of Operations for WMAZ, joined GFB as Director of Information/Public Relations. At that time, Steve Malone was named producer/host of the Georgia Farm Monitor TV program and Rick Treptow, another WMAZ alum, was hired as the producer for "Today's Farm Monitor" as the radio broadcasts were then called.
1991
The Georgia Network in Atlanta (formerly called Georgia Radio News Service) had an agricultural news service they called "AgriNews." It's demise, announced in late 1990, resulted in a call from Georgia Network's flagship station WGST about Farm Bureau becoming the ag news and ag markets provider on the Network.We accepted in January, 1991 and began producing news and markets for the satellite-delivered Georgia Network. The name of the new service was "Georgia Farm Radio News" or GFRN.
2001
In May, 2001, a contract is signed by Clear Channel Radio Networks in Atlanta and Georgia Farm Bureau, Inc. creating the Georgia Farm Radio Network. This commercial network joint venture would initially begin with five daily programs carried on the same satellite as the Georgia News Network. Later that year, two more daily programs were added to the GFRN lineup for a total of seven per day.
2003
Steve Malone retires after 25 years with GFB. He was a principal radio program producer from 1977 to 1985, when his primary duties shifted to television. Rick Treptow took over as the voice of GFRN.
2005
GFRN celebrates 40 years as Georgia's largest, most professional ag radio network. As of December 15, 2005, GFRN has 40 affiliate radio stations throughout Georgia.
2013
Rick Treptow retires after 28 years with GFB, and Mark Wildman is named News Director of GFRN.
2014
Paul Beliveau retires after nearly 29 years with GFB. GFRN had 53 affiliates across the state.
2017
John Holcomb and Damon Jones become the voices of GFRN, and the network included about 70 stations statewide.
NETWORK FEED TIMES
(Monday - Friday)
4:20AM Ag News
4:25AM Ag Facts
4:30AM Farm Monitor
4:35AM Ag News
4:40AM Ag Facts
5:20AM Ag News
5:25AM Farm Monitor
6:20AM Ag Facts
6:25AM Farm Monitor
7:20AM Ag Facts
7:25AM Ag News
8:20AM Farm Monitor
8:25AM Ag News
11:40AM Ag Facts
11:45AM Ag News
12:20PM Ag Facts
12:25PM Farm Monitor
4:50PM Ag Facts
Feeds are on GNN "A" (NEWS) Channel
Format for all programs:
GFRN Sounder
:15 Tease
:60 Network Spot
1:45 Program Content
Total program time 3:00
GFRN has an excellent co-op program with Georgia Farm Bureau's statewide Insurance offices. If you'd like to explore becoming a GFRN Affiliate (you must first be a GNN station), please contact:
John S. Clark, Affiliate Relations Dir.
Georgia Farm Radio Network (GFRN)
Georgia News Network (GNN)
(404) 962-7007
johns.clark@clearchannel.com
GFRN NEWSROOM / STATION AFFIDAVITS:
(866) 217-7603 or (478) 405-3434
FAX: (478) 474-8750
AFFILIATE RELATIONS / NETWORK OPS:
John Clark, GNN / Clear Channel Networks
(800) 776-4638
FOR RADIO STATIONS
Our partnership between Georgia Farm Bureau and Clear Channel's Georgia News Network gives us resources, veteran broadcasting talent and delivery quality which are unsurpassed in the business.
We give your station reliable daily agribusiness news your community can use from reporters you know and can trust. Georgia Farm Bureau has been in the farm radio broadcasting business since 1965! Ask about co-op sponsorship opportunities with your local Farm Bureau Insurance agents.