Agriculture + Lifestyle
Sweet Potato Fries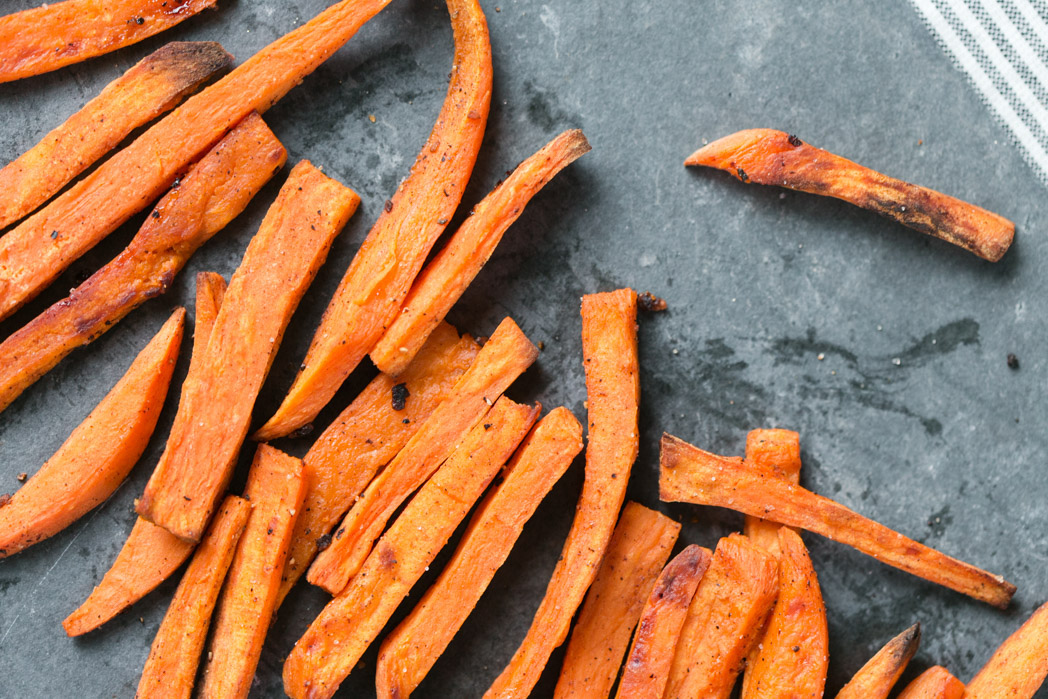 When most people think about sweet potatoes, thoughts of Thanksgiving, pies and souffle come to mind. With November being National Sweet Potato month, we wanted to share a recipe that will go with anything you plan on serving for dinner tonight.
Sweet potatoes can be used as a side with both sweet and savory dishes, which makes them an easy choice for your weekly dinner menu. We decided to make savory sweet potato fries by seasoning them with chili powder and garlic before popping them in the oven.
Whether you're making a casserole or burgers for dinner, don't forget about this tasty side that is sure to bring smiles to the dinner table. Help us celebrate National Sweet Potato Month by whipping up some sweet potato fries today!
To find local fruits and vegetables near you, check out our Certified Farm Market locator!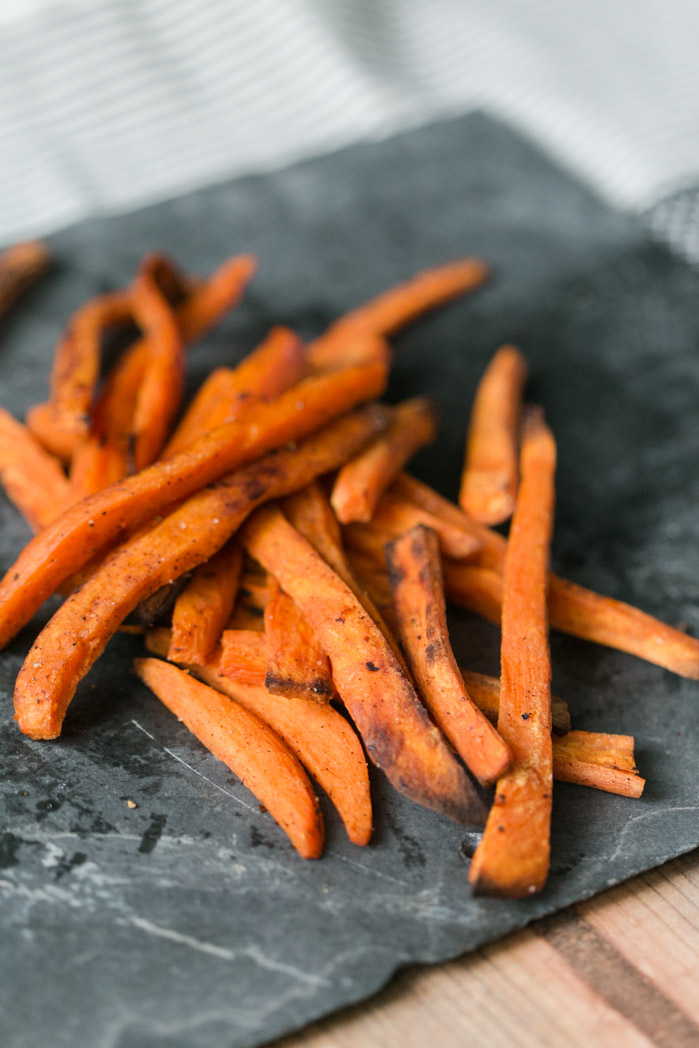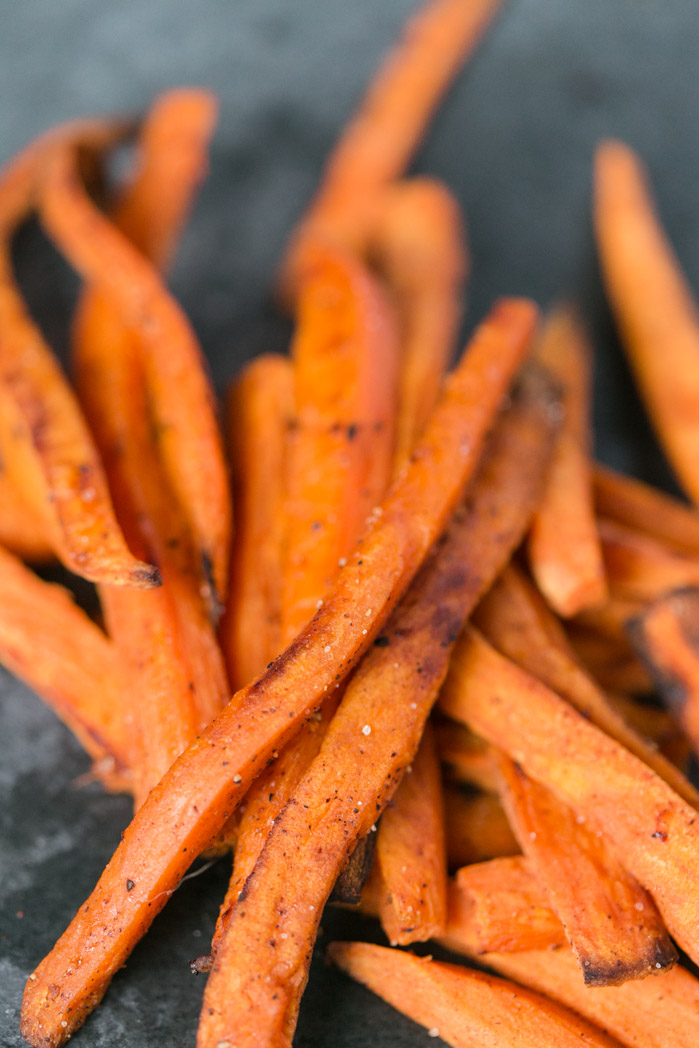 Sweet Potato Fries
Ingredients
6 whole sweet potatoes, peeled and cut into thin sticks
1 stick salted butter
2 cloves garlic, pressed
1 teaspoon seasoned salt (or plain salt)
1 teaspoon chili powder
1/2 teaspoon black pepper
Directions
Preheat the oven to 450 degrees.

Melt the butter and skim off the foam. Add garlic, seasoned salt, chili powder, and black pepper. Stir with a fork.

In a large bowl, toss the sweet potatoes in the butter/seasoning mixture. Arrange on two baking sheets and bake in the oven for 15 to 17 minutes, shaking the pans halfway through, until the fries are sizzling (watch so that the edges don't burn). Remove from the oven and allow to sit on the pan for 5 minutes. Sprinkle generously with salt.

Note: Sweet potatoes will not be overly crisp, but they should be firm
Recipe Source: The Pioneer Woman
---
Posted: 02/14/2018 in Certified Farm Markets, Food, Lifestyle
Tags: Georgia Farm Life, Snack, Savory, Sweet Potatoes, Certified Farm Market, Vegetable
---
Comments:
No comments have been posted.
HTML not allowed, max characters 255, * denotes required field.