Agriculture + Lifestyle
Fresh Ways to Enjoy Crisp Georgia Apples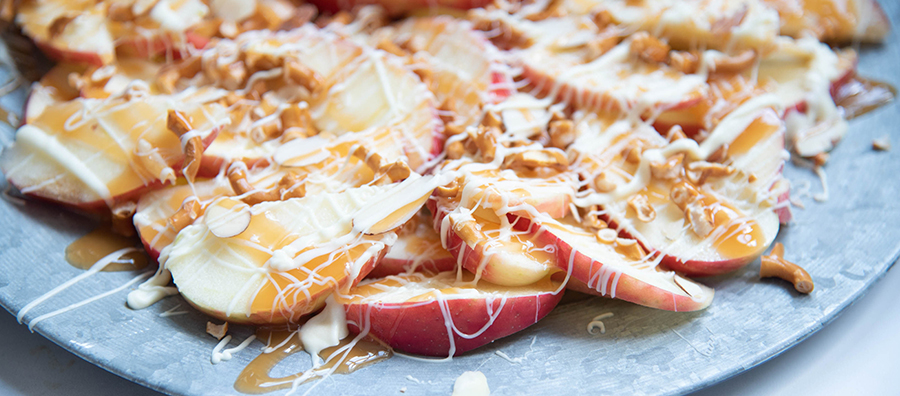 Sweet & Salty Apple Nachos
Not only is this version of nachos healthier, it's quick, easy and makes for a gorgeous spread! Try a unique combo for your next get-together, like combining your favorite Georgia apples with drizzled white chocolate and pretzle bits!
Ingredients:
4 Granny Smith apples, cored and thinly sliced
1 c. white chocolate chips, melted
3/4 c. caramel, warmed
1 c. chopped pretzels
2 Heath bars, broken into pieces
Full Recipe at Delish.com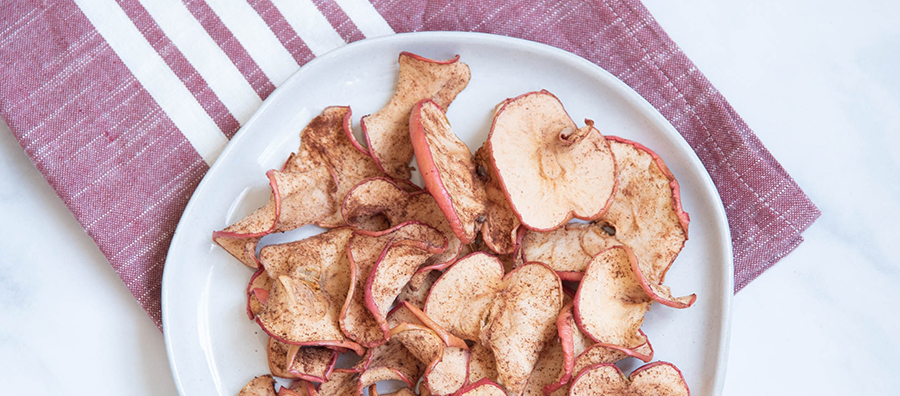 Simple Apple Chips
Here's a guilt-free snack that can be easily prepared in an oven or air fryer. Whether you prefered them sliced thick or thin, once you start you can't stop!
Ingredients:
2 apples, thinly sliced
2 tsp. granulated sugar
1/2 tsp. cinnamon
Full Recipe at Delish.com
---
Posted: 09/01/2020 in Food
Tags: apple, apple recipe, healthy snack
---
Comments:
No comments have been posted.
HTML not allowed, max characters 255, * denotes required field.