Georgia Neighbors
Agriculture + Lifestyle. Discover the people, places and impact of ag in our great state.
Farmers Make the Holidays Special
Lauren Goble, Ag in the Classroom Coordinator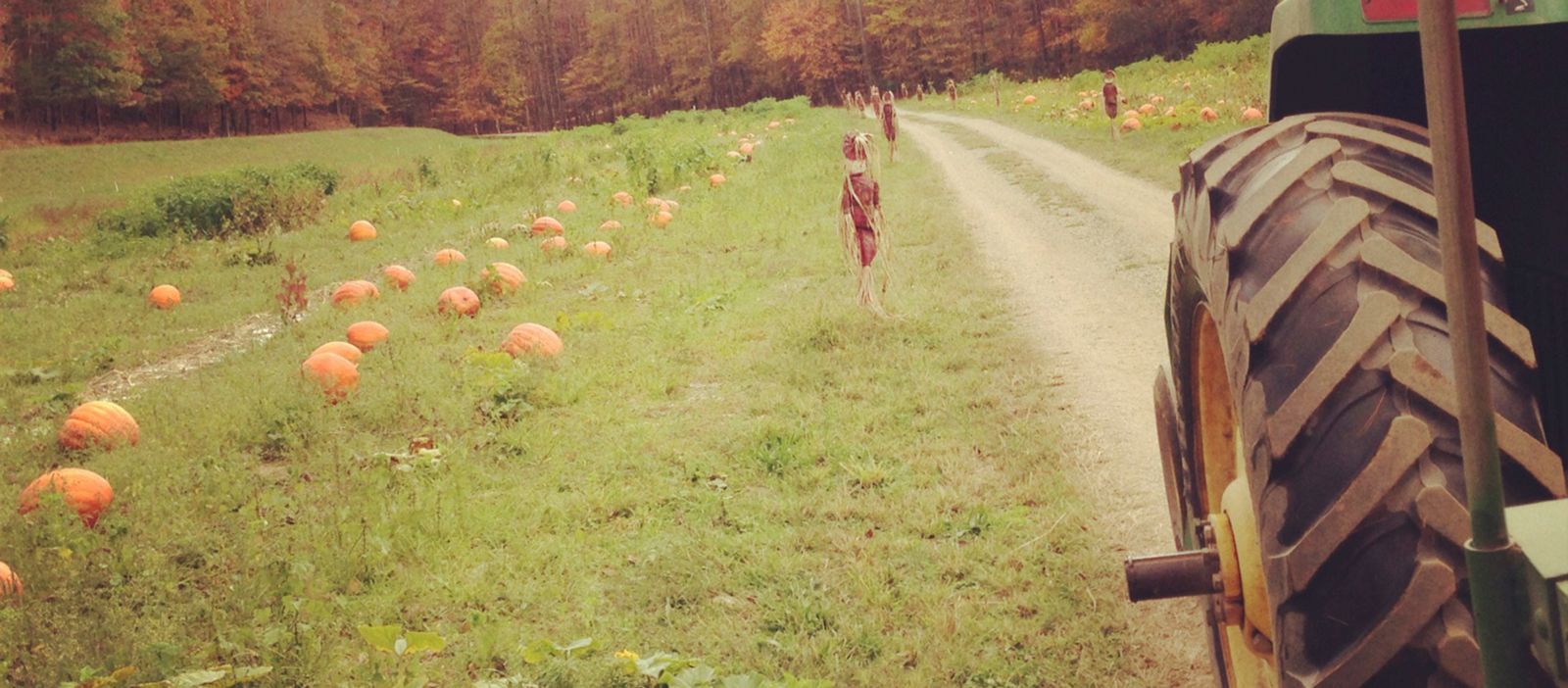 The -ber months are here- October, November and December. During these months I am reminded how thankful I am for farmers who make the holidays special. In October I want to carve scary jack-o-lanterns and cook delicious pumpkin and apple desserts. In November I want all the traditional homemade Thanksgiving foods on my parent's dining room table and be surrounded by family. In December I want to visit a Christmas tree farm with my husband and dog to find the perfect Christmas tree to hang our ornaments on.
Without farmers all the things I love doing in -ber months would not happen. Today less than 2% of the American population are farmers and we're 3-4 generations removed from the farm. Many children don't know where their food and fiber come from and it's important that children know this. One easy way to educate children about our state's number one industry is by reading ag books. Ag books also make great gifts, so make sure you find your favorite and buy one as a gift this holiday season! Don't have a favorite ag book or know of any ag books? No problem! I'll share some of my favorites with you!
Cow-Do Cow Kids by Amanda Radke
A Homerun for Peanuts by Amanda Radke
Right this Very Minute by Lisl Detlefsen
Chuck's Ice Cream Wish (Tales of the Dairy Godmother) by Viola Butler
Applesauce Day by Lisa Amstutz
Tops and Bottoms by Janet Stevens
Where Did My Clothes Come From? by Chris Butterworth
How Did That Get In My Lunch Box? by Christ Butterworth
The Tree Farmer's Twelve Days of Christmas by Aaron Burakoff
Emmy of Whistling Well Farm by Charlie Johnson
Charlie the Ranch Dog by Ree Drummond
Hi, I'm Billy Blueberry by Brandon Wade
The Tree Farmer by Chuck Leavell
The Thing About Bees by Shabazz Larkin
Goodnight Tractor by Michelle Robinson
As we enter the holiday season remember to thank a farmer for all they do to help us celebrate the upcoming holidays. I hope you enjoy the books that I have shared. To find more books and ag activities visit gfb.ag/aitc.
---
Posted: 10/26/2020 in Ag in the Classroom, Agritourism, Certified Farm Markets, Education
Tags: Ag in the Classroom
---
Comments:
No comments have been posted.
HTML not allowed, max characters 255, * denotes required field.