Agriculture + Lifestyle
An Open Flame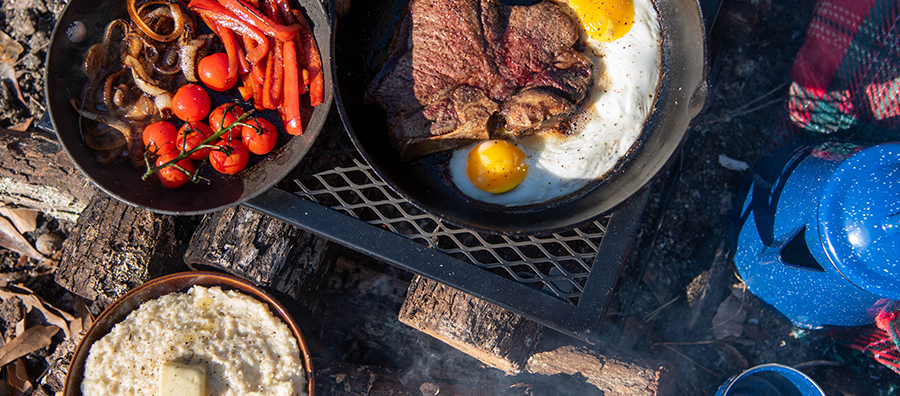 Whether you're igniting the backyard fire pit or stoking one at a camp site, treat yourself to an outdoor breakfast of steak and eggs with a side of seasonable veggies. Don't forget the grits! Grab your grilling gear and get inspired by what's available at our Certified Farm Markets. To locate these items and discover more, visit gfb.ag/CFM.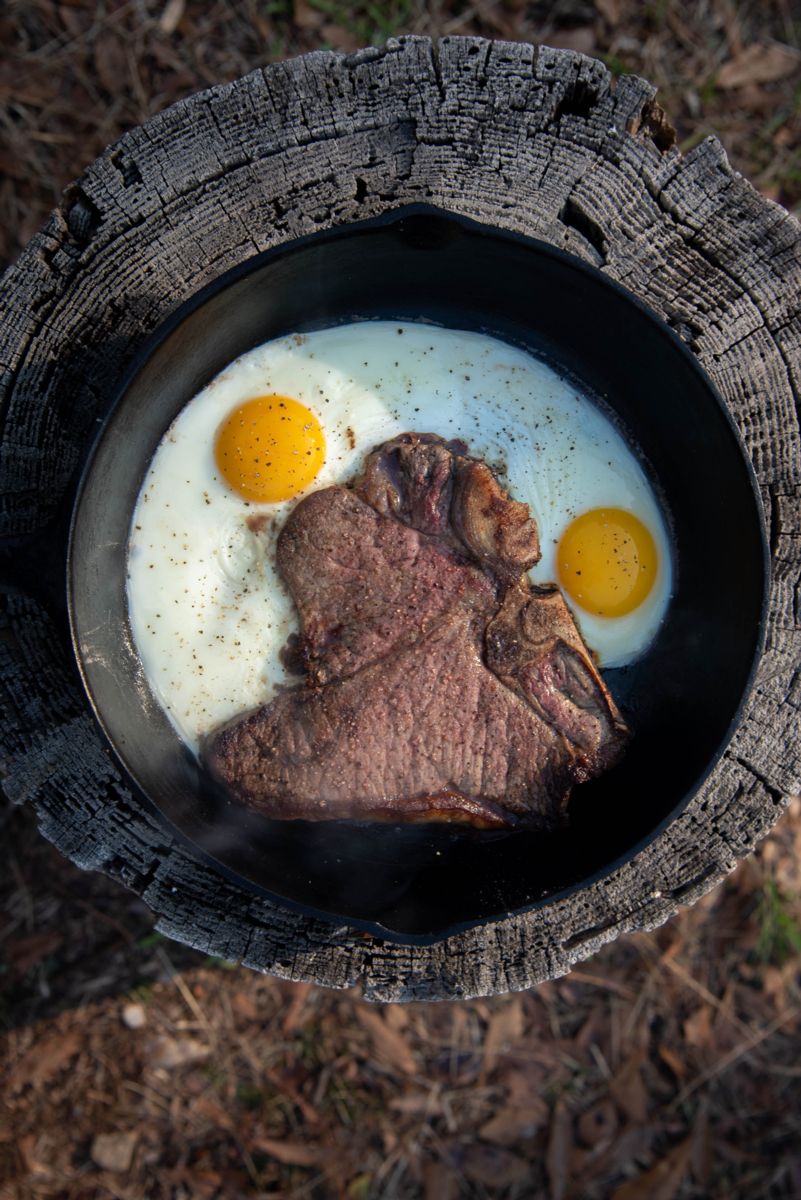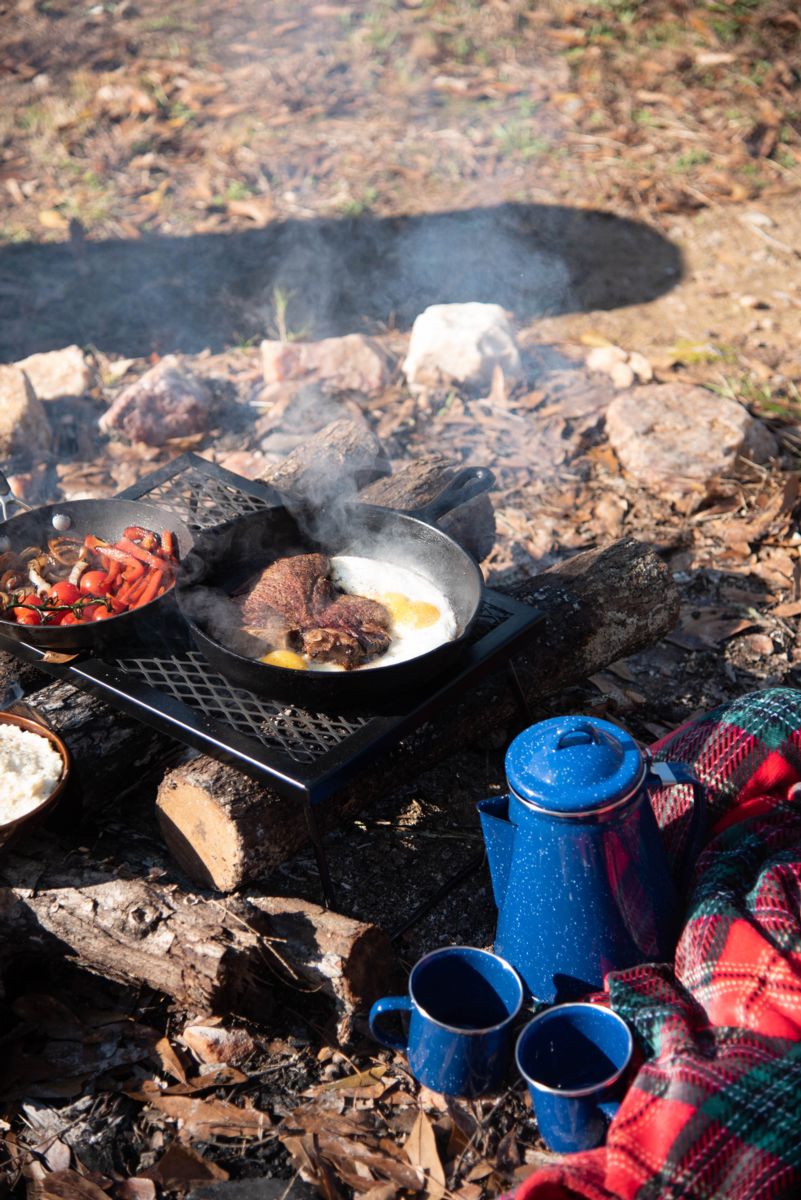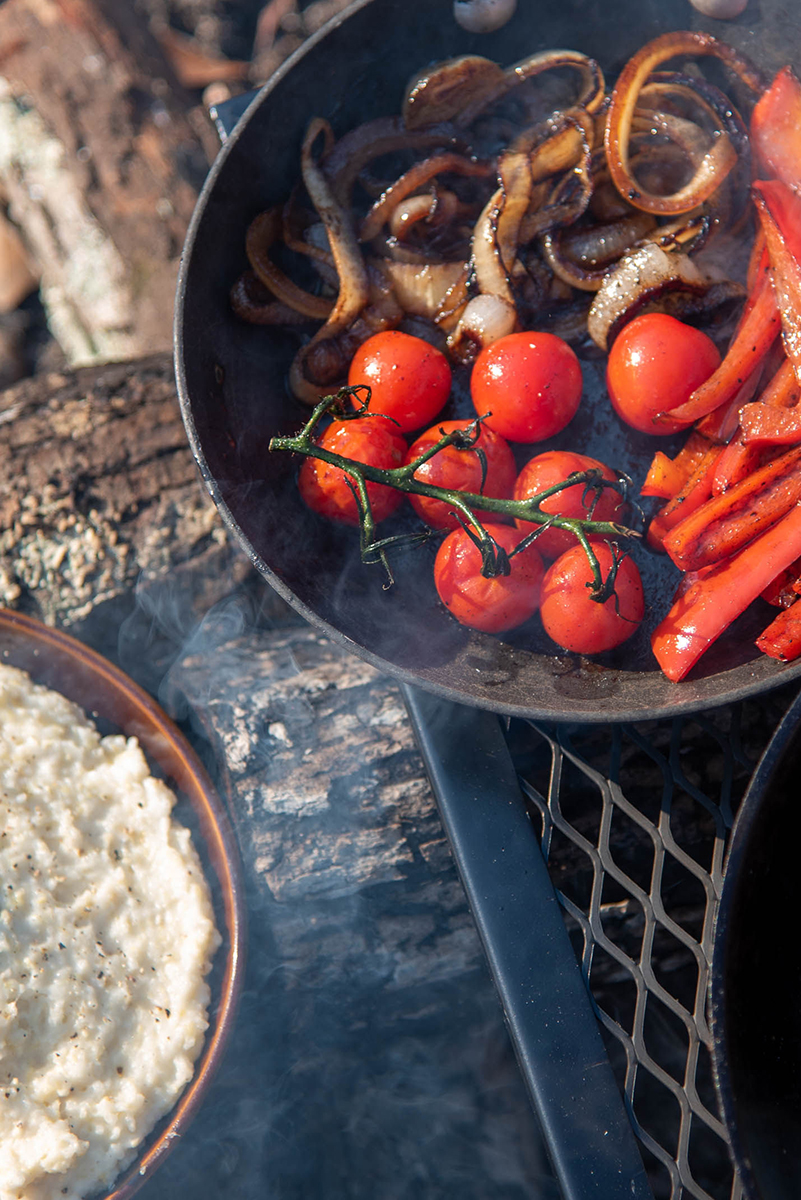 Where to Find the Ingredients:
Steak
Mountain Valley Farm Store
Ellijay, GA
706-889-1426
grassfedgeorgia.com
Eggs
Beak & Berry Farm
Senoia, GA
609-932-8112
beakandberry.com
Cherry Tomatoes
Fairview Market at Holloman Farms
Temple, GA
678-614-3927
facebook.com/fairviewmarket
Peppers
The Shed at Fitzgerald Fruit Farms
Woodbury, GA
706-553-2795
fitzgeraldfruitfarms.com
Onions
Pittman's Country Market
Lyons, GA
912-565-0880
facebook.com/PittmanFamilyFarms
Grits
Rockin S Farm
Canton, GA
770-596-0711
facebook.com/Rockin-S-Farms
Butter*
Jaemor Farms
Alto, GA
770-869-3999
jaemorfarms.com
*Sold in addition to other Georgia Grown products
---
Posted: 09/03/2021 in Lifestyle
Tags: camping, campfire, steak, eggs, recipe
---
Comments:
No comments have been posted.
HTML not allowed, max characters 255, * denotes required field.