Agriculture + Lifestyle
Brown Butter Pumpkin Cookies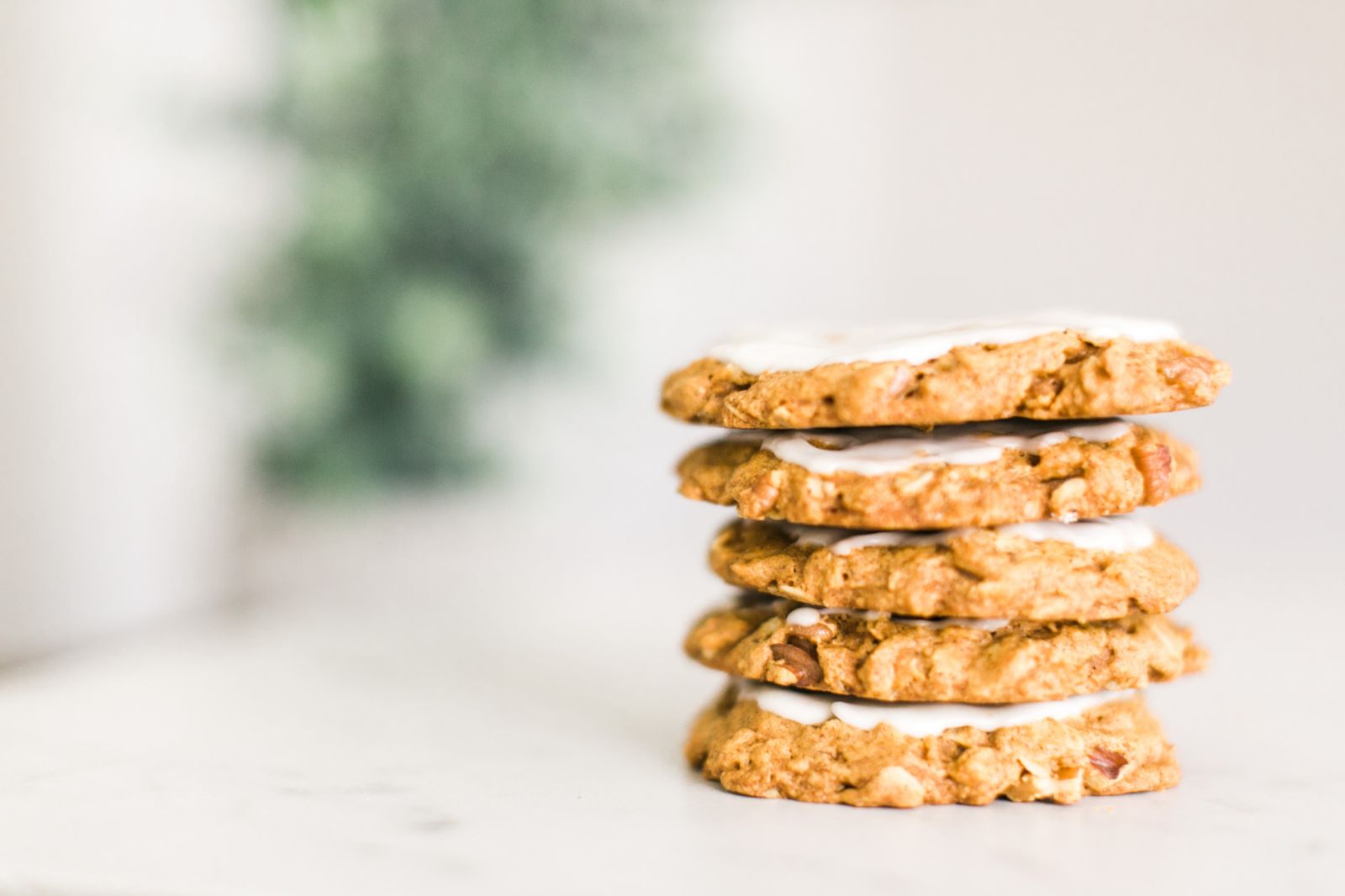 Fall has arrived in Georgia which means pumpkins patches are popping up and the leaves are beginning to change. If you are looking for the perfect dessert to celebrate Georgia's harvest, look no further. These sweet cookies combine the best flavors of fall into one bite that will have you reaching for your favorite cup of coffee.
We love using the freshest fruits and vegetables from local Georgia markets in our recipes. The pumpkin we used in this recipe was from Southern Belle Farms in McDonough, and the fresh ingredients made all the difference in this sweet cookie.
To find local fruits and vegetables near you, check out our Certified Farm Market locator!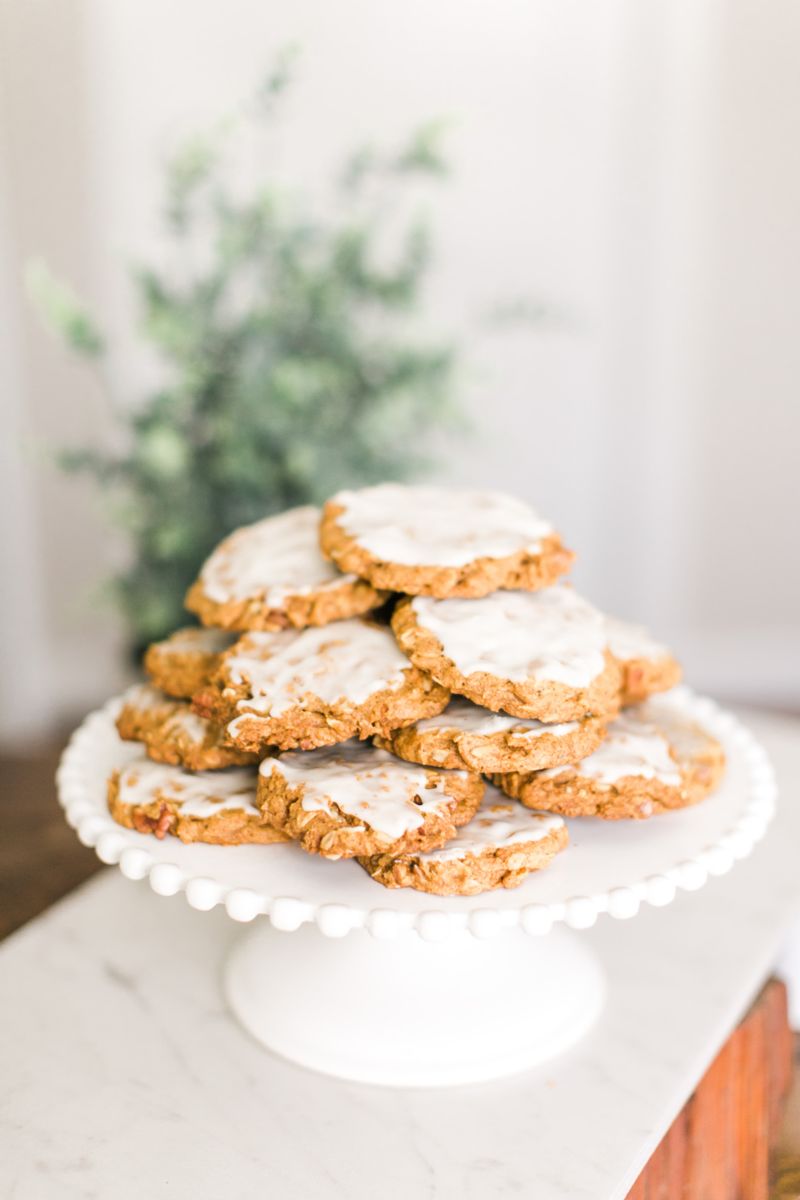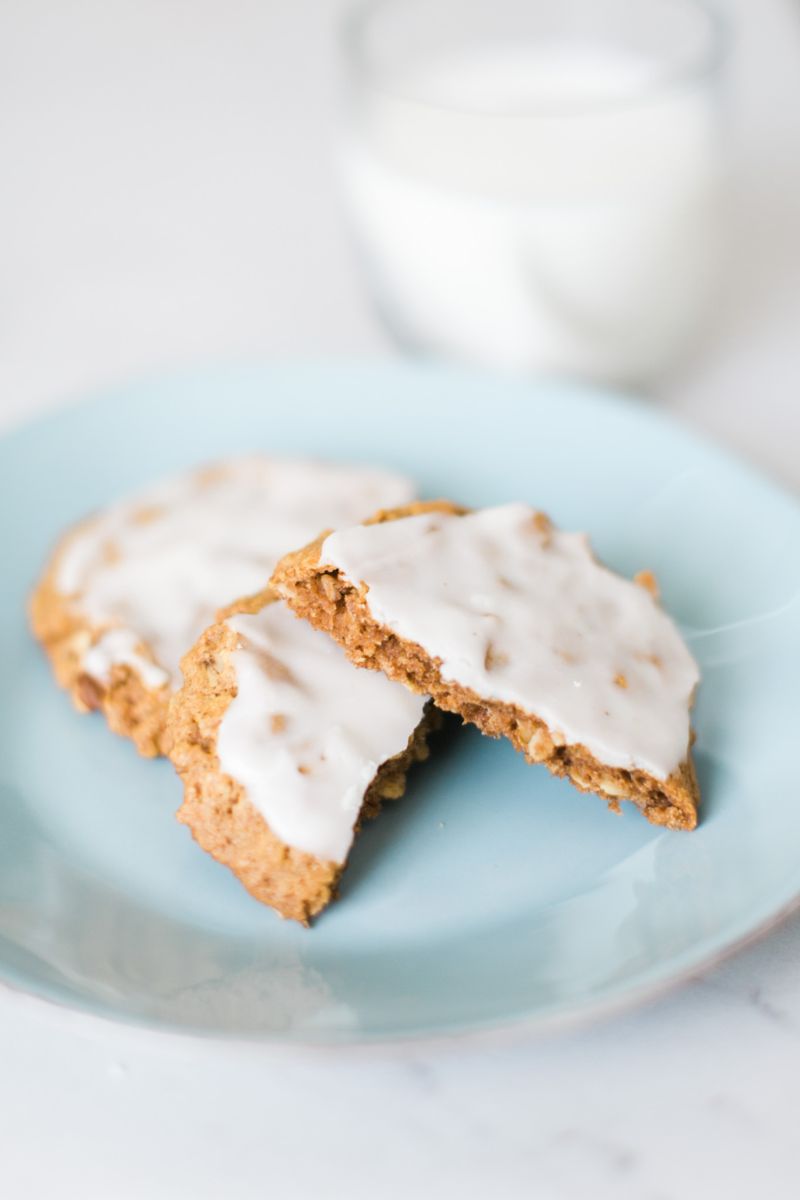 Brown Butter Pumpkin Oatmeal Cookies
Ingredients
1 cup unsalted butter
2 cups old-fashioned whole rolled oats
1 and 2/3 cup all-purpose flour (spoon & leveled)
1 teaspoon baking soda
1/2 teaspoon salt
1 and 1/2 teaspoons ground cinnamon
1 and 1/2 teaspoons pumpkin pie spice
1 cup granulated sugar
3/4 cup packed light or dark brown sugar
1 egg yolk, at room temperature
2 teaspoons pure vanilla extract
1 cup pumpkin puree
Brown Butter Glaze
1/4 cup unsalted butter
1 and 1/2 cups confectioners' sugar
3 Tablespoons milk
1/4 teaspoon pure vanilla extract
Directions
Important before you begin! If topping the cookies with the brown butter icing, you can brown the butter for both the cookies AND the icing together. Once it is all browned, set 2 liquid ounces (1/4 volume cup) aside for the glaze. You can use it in step 8. The rest (about 8 liquid ounces) is for the cookies, used in step 5.
Brown the butter: Slice the butter up into pieces and place in a light-colored skillet. (Light colored helps you determine when the butter begins browning.) Melt the butter over medium heat, stirring occasionally. Once melted, the butter will begin to foam. Keep stirring occasionally. After 5-8 minutes, the butter will begin browning-- you'll notice lightly browned specks begin to form at the bottom of the pan and it will have a nutty aroma. Once browned, remove from heat immediately and allow to cool for 5 minutes
Meanwhile, whisk the oats, flour, baking soda, salt, cinnamon, and pumpkin pie spice together in a medium bowl.
Preheat oven to 350°F. Line two large baking sheets with parchment paper or silicone baking mats. Set aside.
Pour the slightly cooled brown butter into a large bowl. Whisk in the granulated sugar and brown sugar until combined. Whisk in the egg yolk and vanilla extract until combined, then whisk in the blotted pumpkin (see note about blotting). Slowly mix the dry ingredients into the wet ingredients until combined. The cookie dough will be thick and sticky.
Using a medium cookie scoop, scoop cookie dough into balls (about 2 heaping Tbsp of dough each) and place 3 inches apart on the cookie sheet. Slightly flatten the balls out, as the cookies won't spread much unless you help out first!
Bake for 14-15 minutes or until lightly browned and set on the edges. Remove from the oven and allow to cool for 10 minutes on the cookie sheet before icing.
Make the icing: Whisk together the 1/4 cup of brown butter you reserved for the icing, along with the remaining icing ingredients until smooth. Dip the top of each cookie into the icing.
Blot the pumpkin: Squeeze as much of the moisture out of the pumpkin puree as you can before adding it to the cookie dough. I simply squeeze the puree with paper towels. This will help produce a less cakey cookie. Less moisture is a good thing in these cookies!
Recipe Source: Sally's Baking Addiction
---
Posted: 11/29/2017 in Certified Farm Markets, Food, Lifestyle
Tags: Fruit, Vegetables, Dessert, Sweet, Fall, Pumpkin
---
Comments:
No comments have been posted.
HTML not allowed, max characters 255, * denotes required field.