Agriculture + Lifestyle
Fresh Georgia Peach Salsa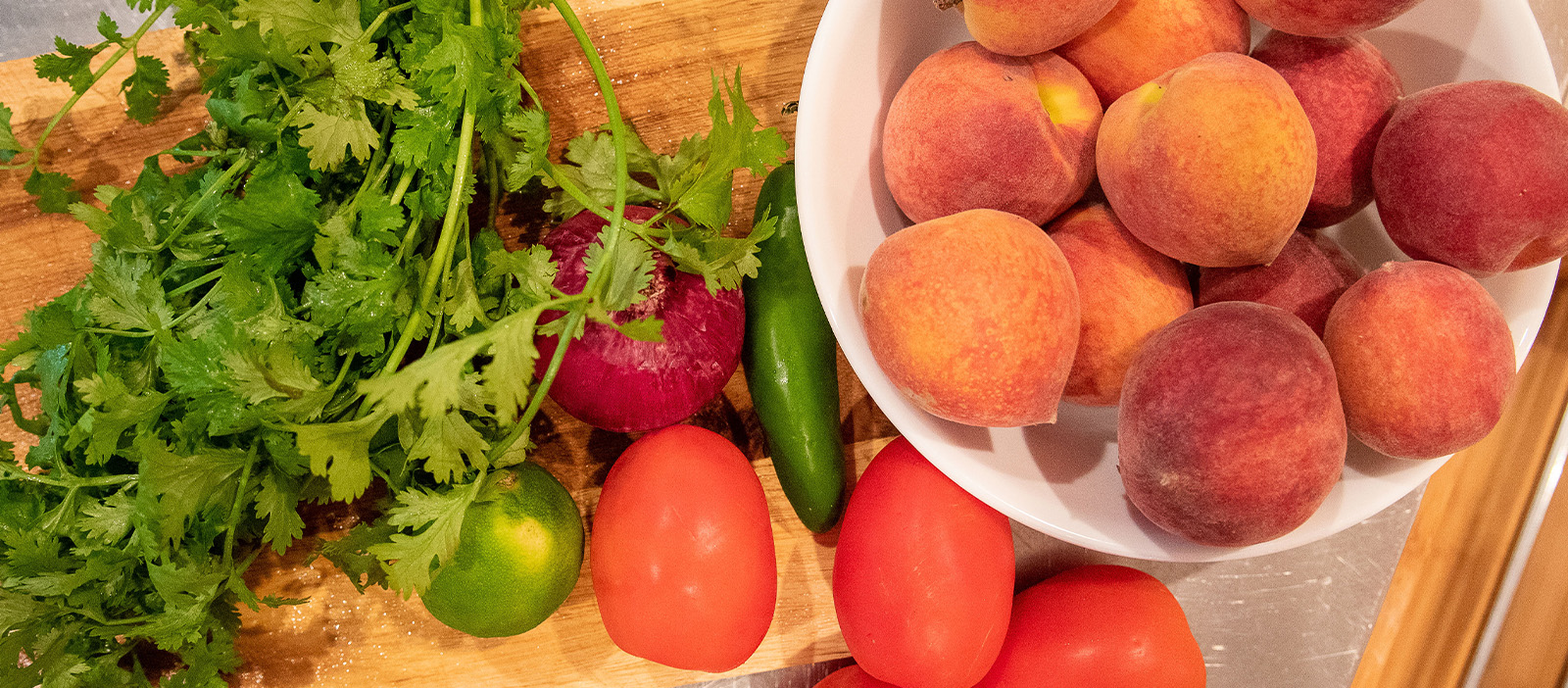 Ingredients
4 peaches chopped
1/2 small red onion chopped
½ jalapeno, chopped with seeds removed
¼ cup of chopped fresh cilantro
Juice of 1 lime
1 tomato, chopped with seeds removed (we used Roma, but any fresh Georgia tomato would work)
Salt and pepper to taste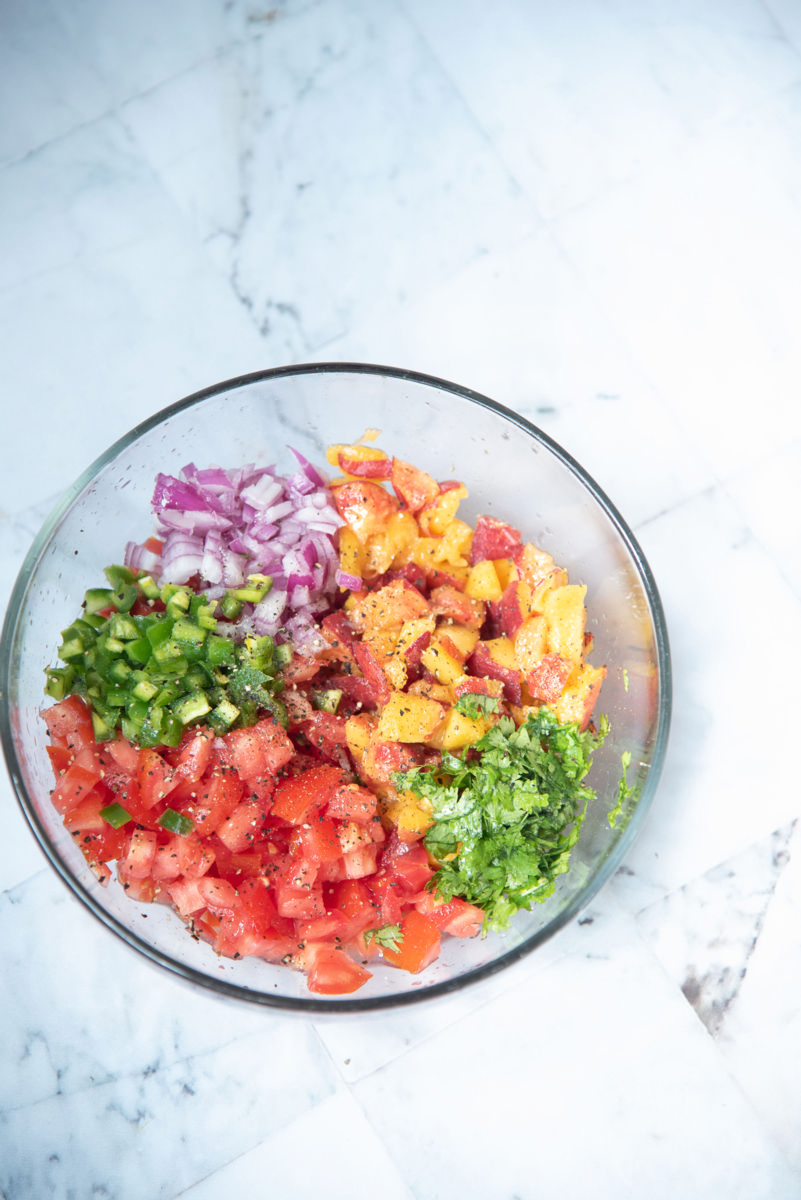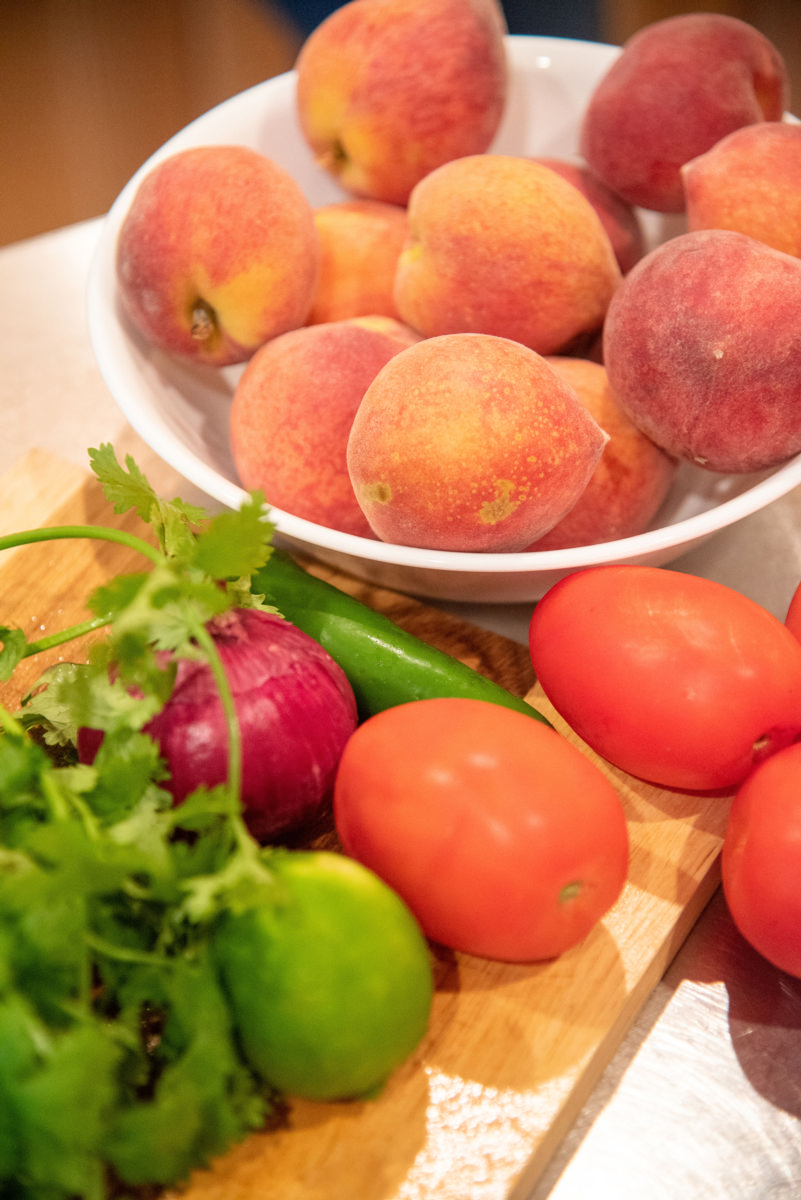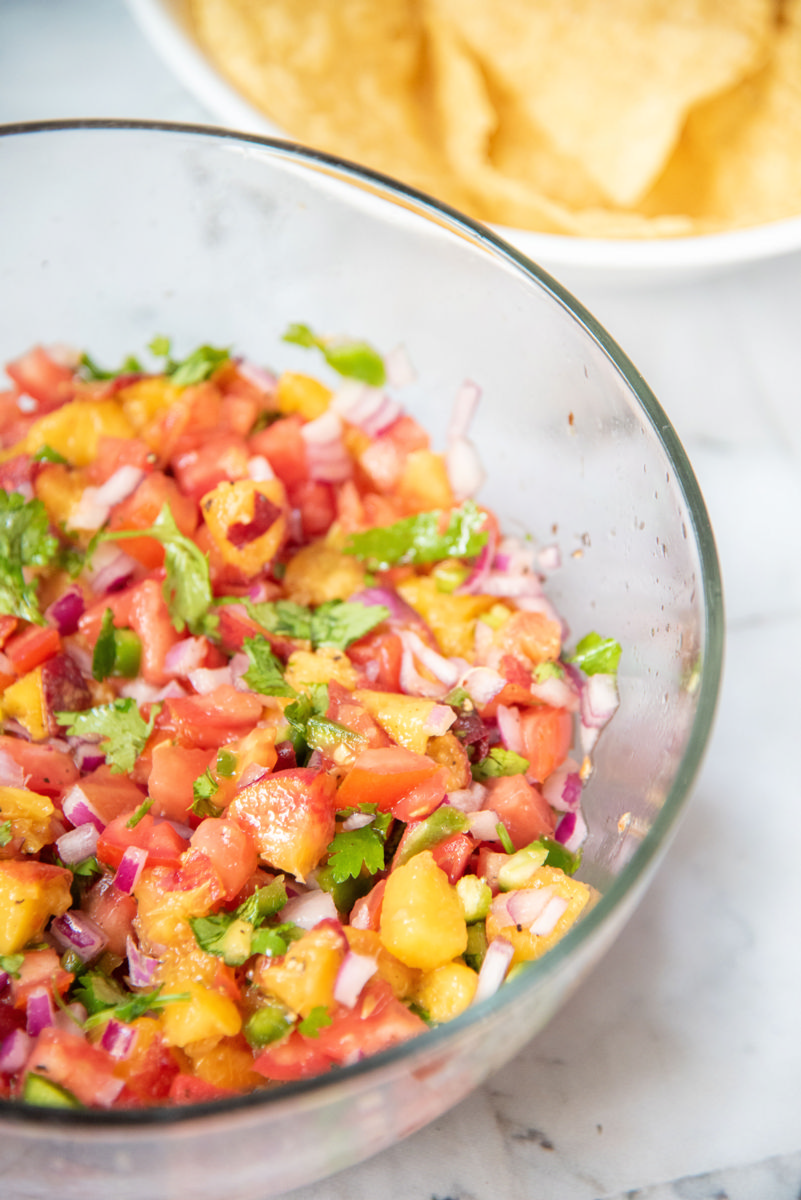 Directions
Combine all ingredients and dip your favorite corn tortilla chip. Enjoy this beautiful salsa packed full of flavor from ripe Georgia peaches.
---
Posted: 07/12/2022 in Certified Farm Markets, DIY, Food
Tags: peaches, tomatoes, Georgia Grown, Certified Farm Market
---
Comments:
No comments have been posted.
HTML not allowed, max characters 255, * denotes required field.