Agriculture + Lifestyle
Fresh Fixins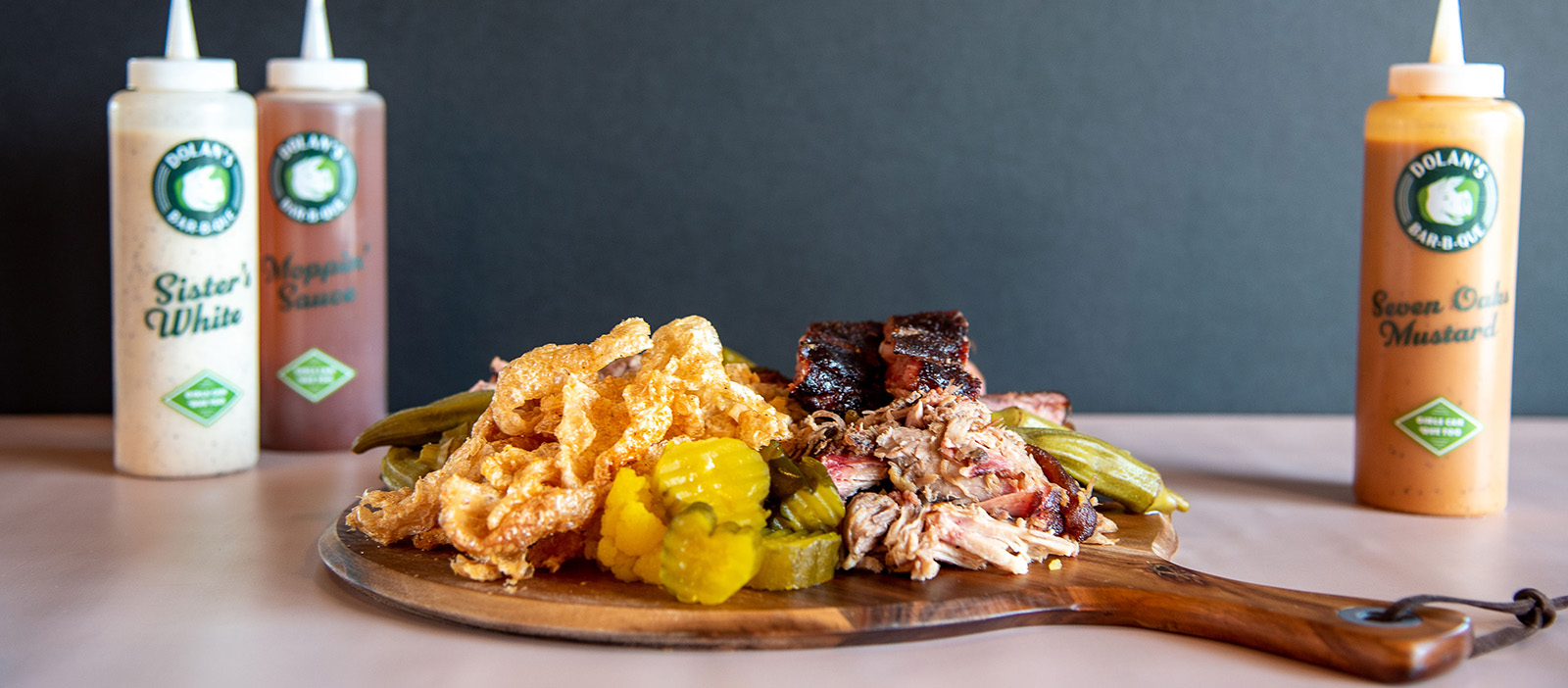 Created by chefs Lazar Brown Oglesby and Mary Beth Brown with Dolan's Bar-B-Que in Statesboro.
BAR-B-QUE CHARCUTERIE BOARD
Chopped pork, ribs, smoked chicken, brisket and sausage
Pickled okra
Sweet pickles
Assorted sauces
Crispy pork skins
Dolan's Smoked Gouda Pimento Cheese (see recipe below)
SMOKED GOUDA PIMENTO CHEESE
1 cup shredded sharp cheddar
1 cup shredded Monterey jack
2 cups shredded smoked gouda
2 cups Duke's mayonnaise
¼ cup minced onion
¼ cup minced pickled jalapeno
1 teaspoon granulated garlic
1 teaspoon chili powder
---
Posted: 09/27/2022 in DIY, Food, Lifestyle
---
Comments:
No comments have been posted.
HTML not allowed, max characters 255, * denotes required field.