Agriculture + Lifestyle
Peanut Butter Pretzel Bark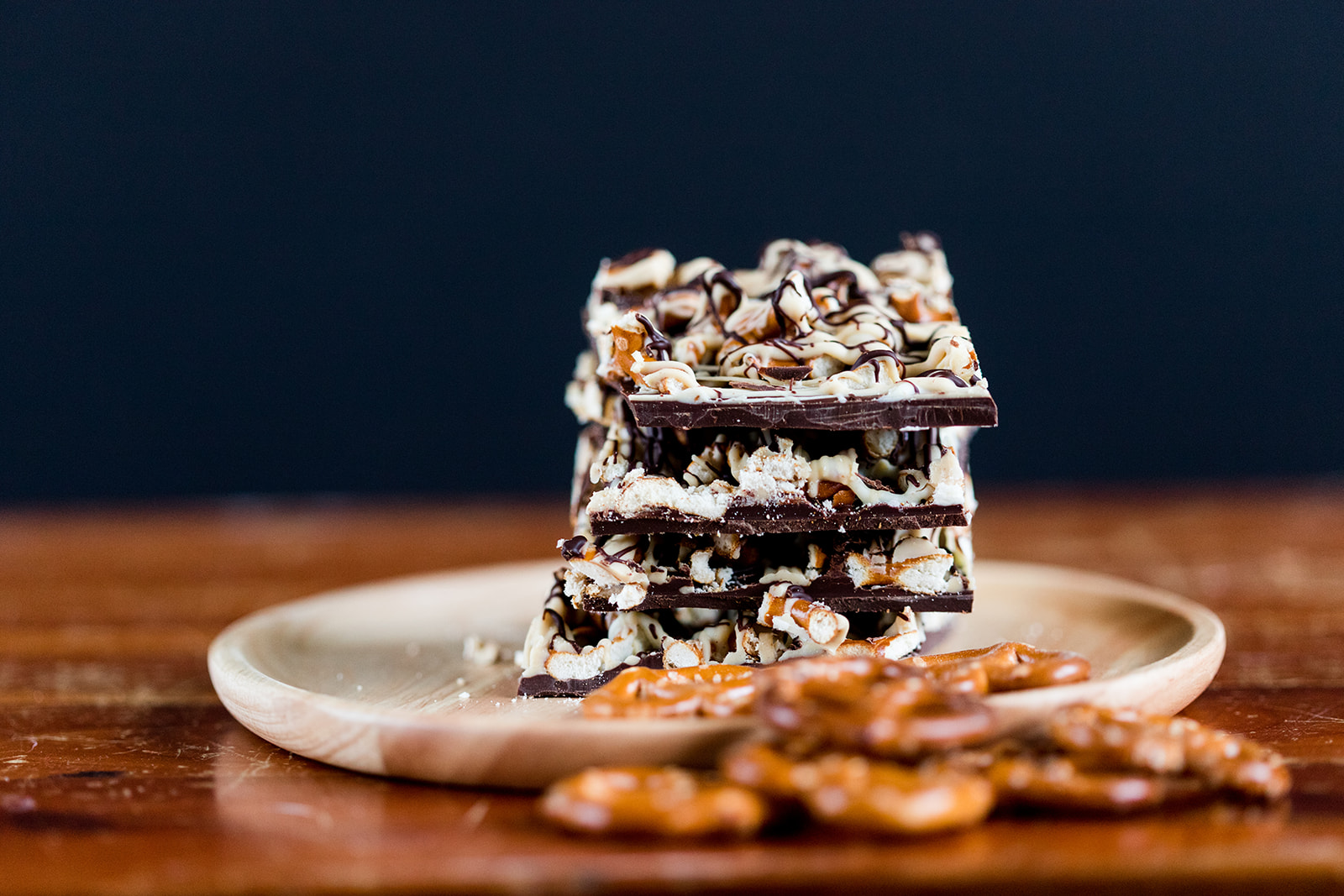 Peanut butter is an excellent source of protein and certainly a decadent treat when paired with the sweetness of chocolate and the saltiness of pretzels! This peanut butter pretzel bark is quick, easy and effortlessly impressive looking. Great for dessert or packaged as gifts for those you love, this bark will make everyone smile!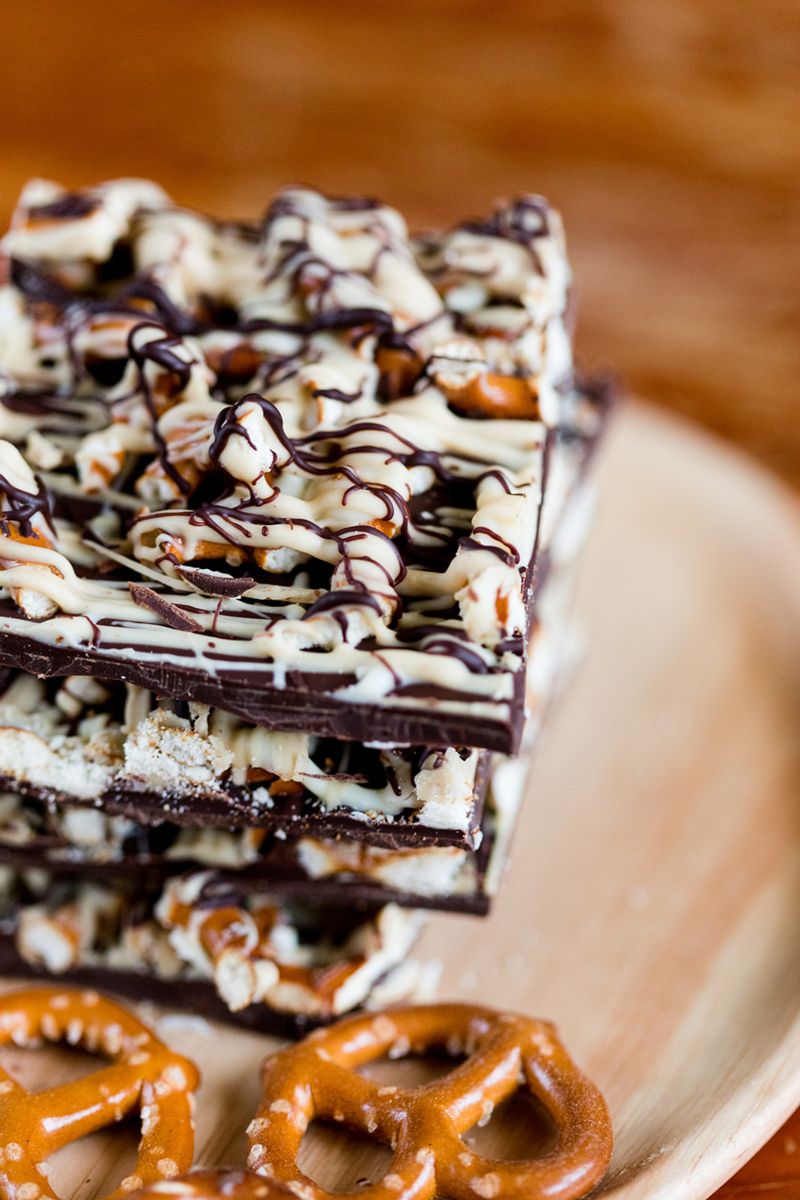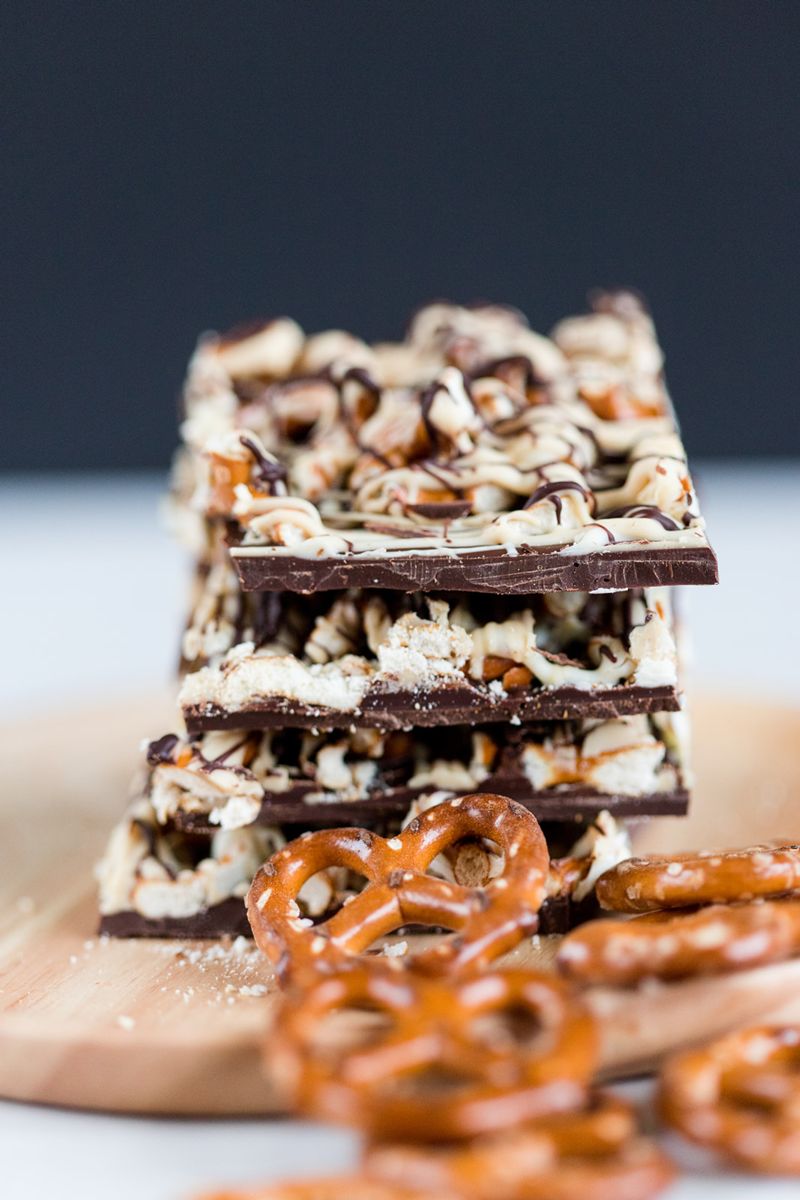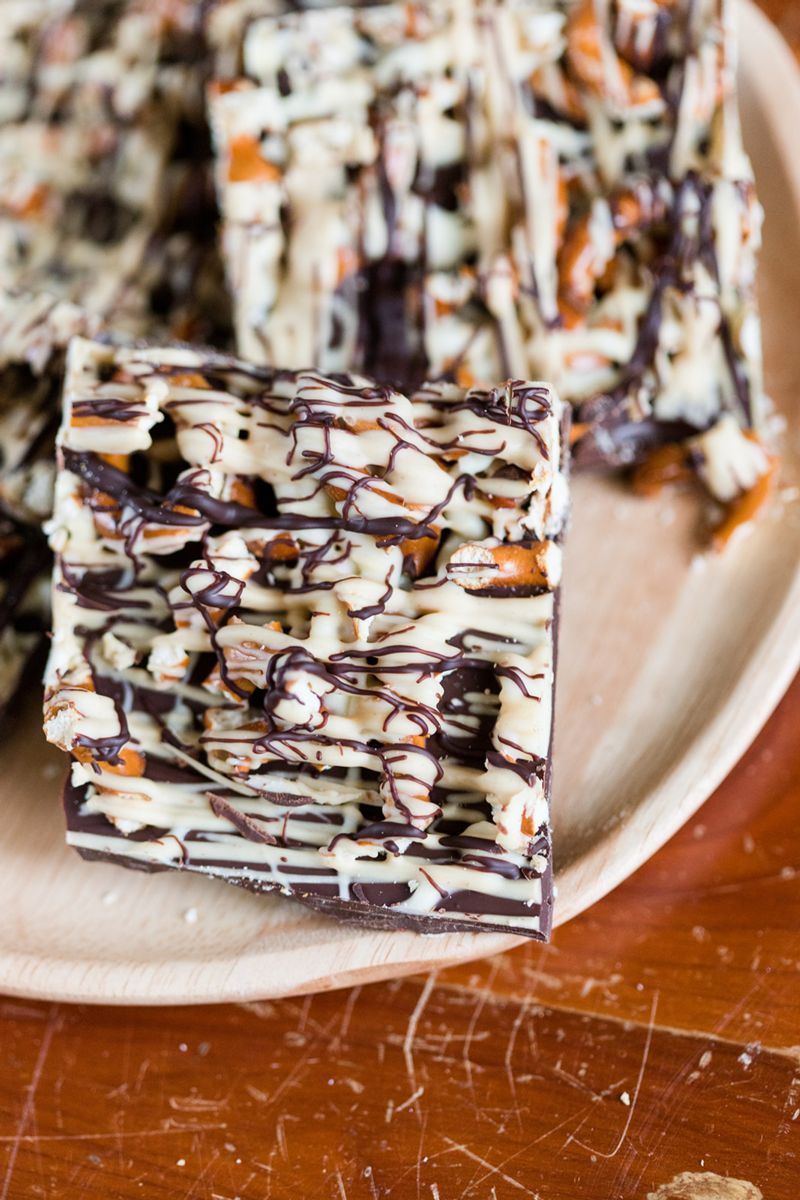 Peanut Butter Pretzel Bark
Ingredients
2 cups milk or semi-sweet chocolate chips
2 cups white chocolate chips, divided use
1/4 cup creamy peanut butter
2 cups coarsely broken pretzel twists.
Directions
1Spray an 8x8-inch pan with cooking spray and cover with waxed paper. Spray the paper with cooking spray and set aside.
Set the oven to warm. Melt the chocolate chips in an oven proof bowl in the microwave, stirring often until smooth and "drippy." Place in the oven to keep warm.
Melt 1 cup of the white chocolate chips in the microwave, stirring often until smooth. Place in the oven to keep warm.
Melt the ¼ cup peanut butter with the remaining cup of white chocolate, stirring to blend. Place in the oven to keep warm.
Spread the chocolate mixture evenly over the waxed paper. Sprinkle with 1½ cups of the pretzels. Drizzle the white chocolate over the top. Drizzle the peanut butter mixture over that and used a knife to swirl the mixtures together gently. Sprinkle the remaining pretzels over the top and press lightly.
Chill until the chocolate has hardened. Break in pieces to serve.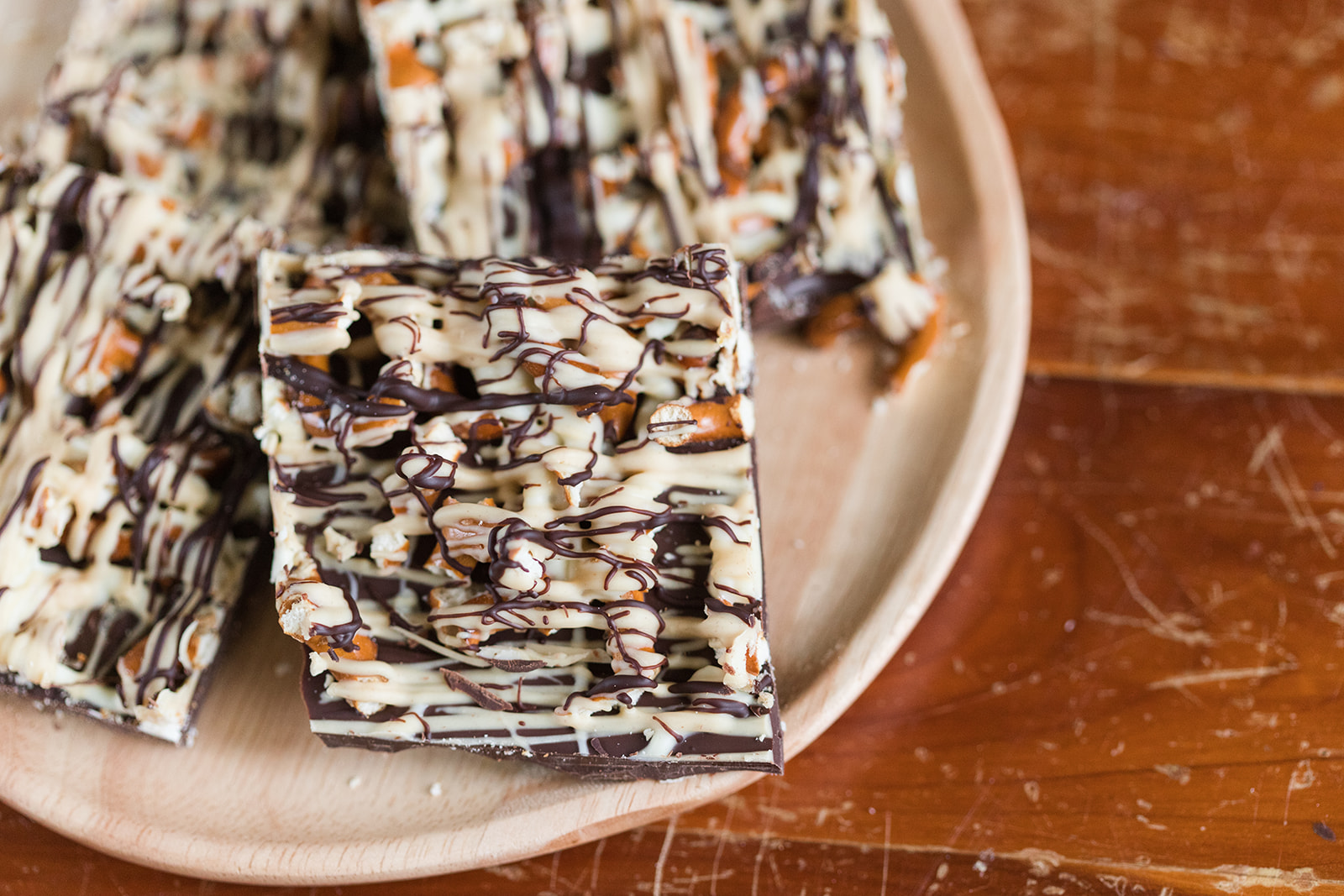 Recipe Source: KeyIngredient.com
---
Posted: 06/14/2019 in Food, Lifestyle
Tags: Peanut Butter, Recipes
---
Comments:
No comments have been posted.
HTML not allowed, max characters 255, * denotes required field.